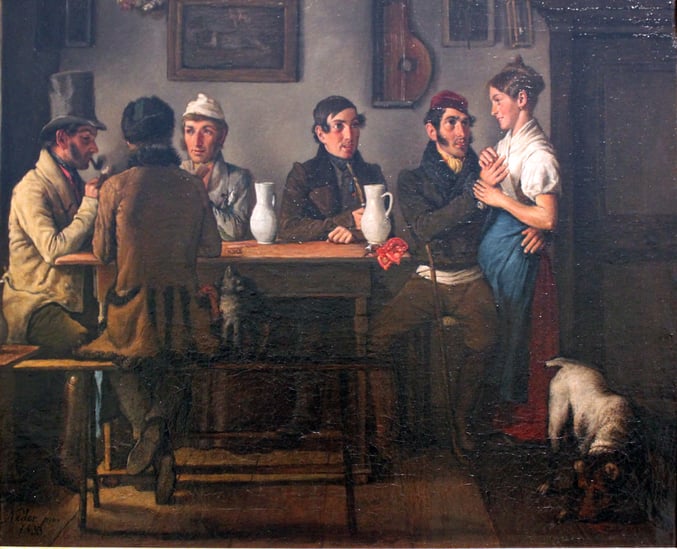 A Pennsylvania restaurant has recently agreed to settle a sexual harassment and sexual discrimination lawsuit brought by a former employee for approximately $20,000. The claim, which was filed in the United States District Court in Erie, Pennsylvania, alleged that one of the restaurant's co-owners, Peter West, routinely made vulgar remarks toward female workers. In particular, West's statements often referenced the women's physical appearances and related to sexual acts.
One of West's employees, Dorothy Hannah, complained about West's inappropriate comments, particularly ones directed at her, in which she was described as being "stupid," "fat," and "ugly." When Hannah reported West's rude and hostile behavior to other managers, she claims that her grievances fell on deaf ears. Eventually, Hannah could no longer put up with the mistreatment and decided to resign and file a federal complaint with the Equal Employment Opportunity Commission (EEOC).
The EEOC, which is a federal agency that enforces anti-discrimination laws, investigated Hannah's claims and filed a lawsuit on her behalf. In court, West formally denied the allegations. Although he acknowledged that he sometimes yelled at his employees, he specifically denied ever propagating a culture of harassment within his restaurant. Despite West's denials, the restaurant has now decided to settle the claim and provide Hannah with $20,000 in compensation.
As part of the settlement terms, the restaurant has also agreed to take steps to prevent further instances of sexual harassment and to work toward preventing the creation of a hostile work environment. The restaurant has also agreed to a policy of non-retaliation against employees who have brought complaints of sexual discrimination and sexual harassment. In order to achieve these goals, all restaurant employees must undergo sexual harassment and sensitivity training, and the company must publicly post information about its new anti-discrimination policies.
Source: http://www.goerie.com/article/20140306/NEWS02/303059882/Ricardo's-EEOC-settle-sex-discrimination-claims
Image credit: "1833 Neder Im Gasthof anagoria" by Johann Michael Neder - Germanisches NationalmuseumNative nameGermanisches NationalmuseumLocationNuremberg, Bavaria, GermanyCoordinates49° 26′ 54″ N, 11° 04′ 32″ Established1852.
Licensed under Public Domain via Commons - https://commons.wikimedia.org/wiki/File:1833_Neder_Im_Gasthof_anagoria.JPG#/media/File:1833_Neder_Im_Gasthof_anagoria.JPG