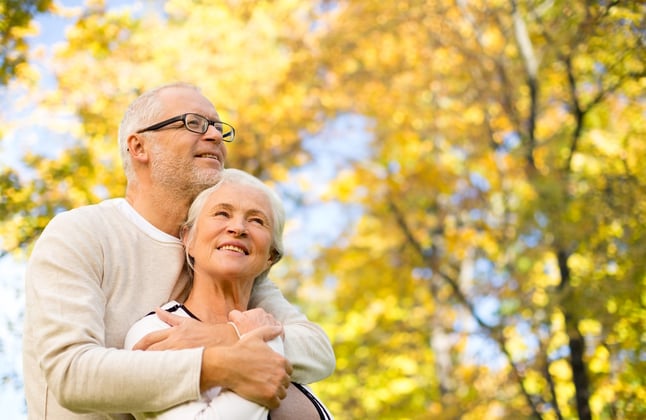 Every September, the National Council on Aging sponsors National Falls Prevention Awareness Day (FPAD) to increase public awareness about how to prevent and reduce injuries related to falls among older adults. September 22, 2016, which also happens to be the first day of fall, will be the ninth annual observance of FPAD.
In NJ, fall-related deaths numbered more than twice the amount of those resulting from motor vehicle accidents. According to the U.S. Centers for Disease Control and Prevention, falls are the leading cause of fatal injury and the most common cause of nonfatal trauma-related hospital admissions for older adults.
Fall Down Injuries
It is estimated that one-third of elderly people in the U.S. will experience a fall down injury this year. Tragically, more than 400 older NJ residents died in 2013 due to unintentional falls, according to statistics from the Center for Health. An accidental fall can result in serious long-term physical injuries affecting the hip, back, neck, head, leg, or arm, traumatic brain injuries, and more. They can also result in major medical costs after the incident and ongoing medical expenses.
It is important to get the proper medical attention as promptly as possible and call an experienced personal injury attorney if you have suffered a fall down injury. These lawsuits can be legally complex, but the experienced fall down injury lawyers at the Mark Law Firm are here to help you through the process.
Whether you are an older adult or a caregiver or a family member who is worried about the health of your loved one, becoming aware of the dangers of fall down injuries is an important first step.
Premises Liability
Falls are not an inevitable part of aging—they are generally preventable. Property owners have a responsibility to keep their premises free and clear of hazards; failure to do so is considered negligence and may be grounds for premises liability. You may be entitled to compensation if you suffered a slip-and-fall injury due to an unsafe environment on a business' property due to inappropriate maintenance or warning. Falls can occur on hazards such as an uneven sidewalk, a slippery mall parking lot, or in a grocery store that has spilled liquids on the ground. Unfortunately, falls can also be a result of negligence in a nursing home as a result of a lack of care, improper supervision, and even abuse.
Last year, U.S. Senate passed a resolution recognizing National Falls Prevention Awareness Day. The resolution specifically urges organizations and businesses to continue developing, evaluating, and promoting interventions to prevent falls and reduce the incidence of fall down injuries among older adults throughout the United States. To highlight fall hazards and increase awareness about how to prevent and reduce falls, New Jersey's Assembly Joint Resolution 52 designates the first week of fall as "Fall Prevention Awareness Week."
Compensation for Fall Down Injuries
If you have suffered a slip-and-fall injury, the property managers or premises owners may argue that they are not to blame and deny responsibility. Or their insurance company may refuse to offer fair compensation for your damages. The law makes it very clear that property owners and managers are responsible for keeping their premises safe; trust in the Mark Law Firm to challenge them and make sure your rights are protected.
Call 888-734-8287 or contact us online for a FREE CONSULTATION to discuss your case.