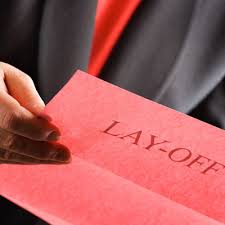 Workplaces are frequently not fair. Employers, supervisors, and even colleagues often act unfairly when recommending, promoting, compensating, rewarding, or disciplining other workers. The New Jersey law against discrimination (NJLAD) tries to make the workplace a little more equitable, prohibiting workplace discrimination against people based on their "protected status" or membership in a "protected class." This includes discrimination based on someone's race, gender, religion, age, national origin, among other protected characteristics. But does this law protect workers who are not minorities from discrimination, too?
New Jersey courts have said that the NJLAD protects all employees from discrimination and retaliation based on protected characteristics—whether you are a white male or a Muslim woman.
The Limits of "At Will" Employment
New Jersey is an "at will" employment state. This means that unless you have a union agreement, private contract, or other agreement that changes the nature of your employment relationship, your employer can dismiss you for any lawful reason, or none at all, with or without warning. You are also free to leave your employment for any reason, at any time, without giving notice. It is unlawful, however, for an employer to base an employment decision on discriminatory reasons. This includes taking "adverse employment actions" against employees or potential hires because of protected characteristics and discriminating against candidates related to hiring, firing, compensation, terms and conditions of employment, or retirement. If you are terminated or retaliated against by an employer because of a protected characteristic, you may have a legal cause of action.
Proving Discrimination in Wrongful Termination Cases
In wrongful termination and other employment discrimination cases, the burden of proving a prima facie case lies with the plaintiff. An employee must prove "[1] that he was in the protected * * * group, [2] that he was performing his job at a level that met his employer's legitimate expectations, [3] that he nevertheless was fired, and [4] that [the employer] sought someone to perform the same work after he left."[1]
Once a plaintiff satisfies this requirement, a defendant employer must articulate a non-discriminatory, legitimate reason for the discharge. The burden of proof rests with the plaintiff, who must establish evidence from which a judge or jury could either (1) believe that the plaintiff was fired for the discriminatory reasons the plaintiff suggested or (2) disbelieve the reasons the employer has proffered. (If the factfinder doesn't believe the employer's reasons, it is permitted to assume that the deception was to cover an impermissibly discriminatory reason.)[2]
Proving Discrimination as a Non-Minority
So how would a member of a non-minority group prove that he is a member of a "protected group" in order to succeed on a claim of employment discrimination? New Jersey has been willing to sustain cases involving "reverse discrimination," that is, discrimination against a member of a majority group on the basis of his or her protected characteristics. In New Jersey reverse discrimination cases, when a complainant is not a member of the minority, courts have generally modified the first prong of the aforementioned test to require the plaintiff to show that he has been victimized by an "unusual employer who discriminates against the majority."[3] This requires that a plaintiff show evidence, such as a pattern of discrimination by the employer against employees having a particular trait.
For example, in one major case, the NJ court upheld the idea that reverse discrimination could be a viable cause of action by a male plaintiff who claimed that he was discriminated against when a female was promoted to a supervisor role instead of him, allegedly because of her gender. However, the court found that his situation did not meet the requirements of the test because many of the other supervisors working in his company were male—that is, it wasn't an endemic problem of a company that only, primarily, or generally preferentially promoted women.[4]
If you feel that you have been discriminated against based upon a protected characteristic like race, gender, or nationality, call the Mark Law Firm, LLC. Our experienced employment discrimination attorneys will help you figure out if you might have a claim and pursue all legal avenues to ensure you recover what you deserve. Contact us online or call us at 973-447-4494, 908-375-6767, or 201-431-7541 to make an appointment with one of our experienced Newark, Basking Ridge, or Oradell attorneys.
[1] Clowes v. Terminix International, Inc., 109 N.J. at 597, 538 A.2d 794; Erickson v. Marsh & McClennan Co., 117 N.J. 539, 550 (1990).
[2] Kowalski v. L.F. Products, 82 F.3d 1283, 1289 (3d Cir.1996), Fuentes v. Perskie, 32 F.3d 759, 764 (3d Cir.1994) (citing St. Mary's Honor Center v. Hicks, 509 U.S. 502, 510-11, 113 S.Ct. 2742, 2749, 125 L.Ed.2d 407 (1993)).
[3] Erickson v. Marsh & McClennan Co., 117 N.J. 539, 551 (1990).
[4] Id.