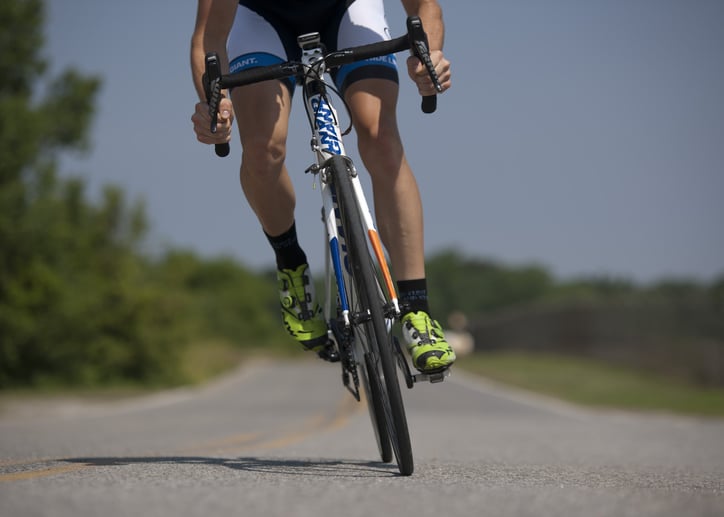 As counterintuitive as it might seem, New Jersey law does not treat drinking and riding a bicycle as a DUI offense. NJ Rev Stat § 39:4-50 (2016) defines DWI and DUI offenses as being limited to persons who operate a motor vehicle.

While a bicycle does not fit this definition, a motorcycle does. Therefore, a bicyclist cannot be charged with a DUI offense, but a motorcyclist can if they drink before operating a motorcycle, which is classified as a motor vehicle by New Jersey law.
This is not to say, however, that there are no legal consequences to riding a bicycle while drunk. Here are just a few of the legal consequences that can result from riding a bike under the influence.
Disorderly Conduct
Even though drinking before riding a bike will not lead to a DUI charge, an individual could be charged with disorderly conduct. As evidenced by NJ Rev Stat § 2C:33-2 (2016), New Jersey law treats disorderly conduct as a kind of catch-all statute that is designed to punish improper behavior that creates a "hazardous or physically dangerous condition" that could affect public safety.
Naturally, drinking while riding a bicycle would likely qualify as behavior that meets New Jersey's definition of disorderly conduct. Individuals convicted of disorderly conduct could serve a jail sentence of six months or be charged a fine of up to $1,000.
Public Intoxication
In addition to being charged with disorderly conduct, a bicyclist who rides while drunk can also be taken into protective custody as a result of being publicly intoxicated. NJ Rev Stat § 26:2B-26 (2016) outlines that New Jersey local ordinances are not permitted to pass legislation criminalizing public intoxication. Rather, New Jersey has a policy designed to treat alcohol problems instead of prosecute. Under this policy, you may be taken into protective custody and potentially placed in a treatment center if you are publicly drunk—whether or not you're riding a bike.
Regular Traffic Laws Are Still Applicable
Of course, driving a bicycle while drunk does not make New Jersey's traffic laws disappear. If a New Jersey bicyclist violates any of these laws while drinking, they will be held accountable for their actions.
In New Jersey, bicyclists are expected to
Obey all traffic signals
Ride on the right
Ride with traffic
Not ride with more than two cyclists alongside each other
Failing to obey these traffic laws while drunk can lead to devastating accidents and injuries. Recent data from the Centers for Disease Control and Prevention's 2015 Traffic Safety Facts found that 37% of bicyclist deaths had alcohol involvement either for the motor vehicle driver or bicycle rider.
Speak With a Trusted, Caring New Jersey Personal Injury Attorney About Your Bicycle Accident Case
If you or a loved one has been injured by a drunk bicyclist (or injured on a bicycle by a drunk driver) in New Jersey, consult with an experienced New Jersey personal injury lawyer. Finding the right personal injury lawyer in your area for your bicycle accident case will give you the best chance at receiving the compensation you need to heal.
There are plenty of personal injury law firms in New Jersey, but finding the right attorneys to trust makes all the difference. If you are ready to talk to a personal injury lawyer in Newark or Jersey City about your bicycle accident case, contact Mark Law Firm.