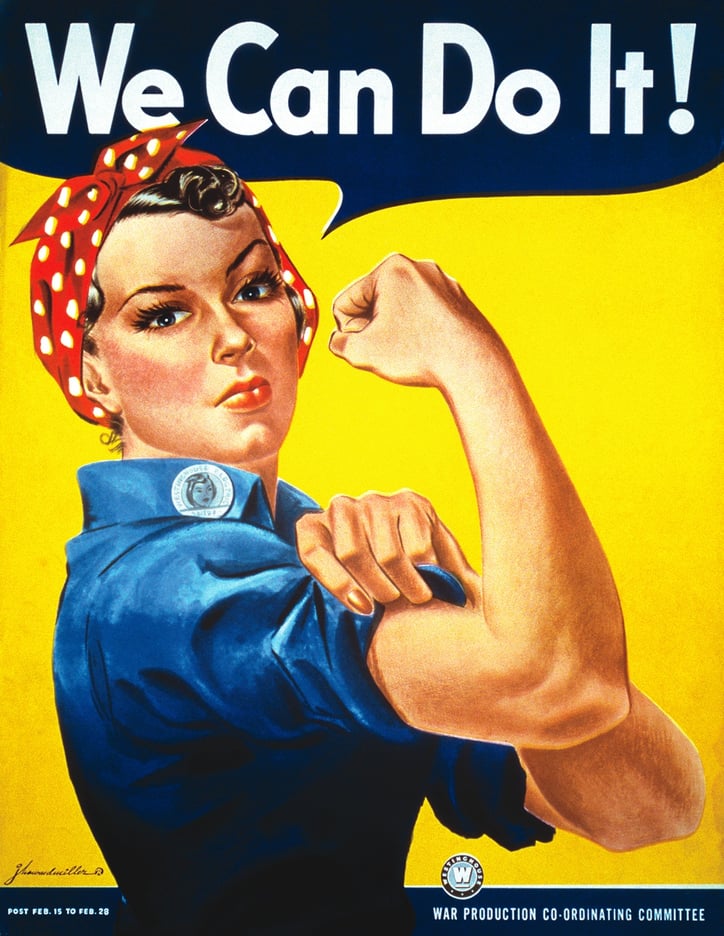 On August 26th, New Jersey residents and Americans across the country will celebrate Women's Equality Day, commemorating the certification of the 19th Amendment, which granted women the right to vote in the U.S. A great deal of progress has been made since the passage of the 19th Amendment in 1920, but there is still a lot of work to do in the U.S. before we achieve true equality between the genders. So, while we have many reasons to celebrate on Women's Equality Day, it's also important to keep in mind the gender disparities that persist today.
The Gender Wage Gap
We have been hearing a lot in the news about the gender wage gap for good reason—it's very real and difficult to eliminate. The size of the gap varies depending on who is asked the question, but it's existence is clear. 2015 data from the Census Bureau found female workers earned 79.6 cents for every dollar a their male counterparts earned, whereas Labor Department data found that women earned less than 82 cents on the dollar 2016. The gap narrows—but doesn't disappear—when additional factors like job tenure and education level are taken into consideration. While there may be rational disagreement as to the precise size and reasons for the gap, its existence is irrefutable. This dispairity has a significant impact on career earnings, affecting not just immediate standard of living but also 401(k) contributions and the ability to save for retirement.
Workplace Sexual Harassment
As troubling as the wage gap is, however, sexual harassment in the workplace is arguably even worse. Bustle compiled a startling list of workplace sexual harassment statistics. Here are the most noteworthy statistics:
Both New Jersey and federal law attempt to even the economic playing field while also aiming to curb rampant acts of workplace sexual harassment.
Attempts to Even the Playing Field Between the Genders
The New Jersey Equal Pay Act (NJEPA) prohibits employers in the state from using sex as a basis for determining an employee's rate or method of compensation. Further, the New Jersey Law Against Discrimination (NJLAD) was updated in 2013, aiming to encourage gender equity by allowing compensation discussions in the workplace.
If a woman believes she is being unfairly compensated based on her sex, she may investigate the possibility of discriminatory pay by asking current or former employees for information concerning job titles, compensation, and benefits. Employees cannot, however, enforce disclosure of compensation information.
Many business continue to have policies preventing employees from discussing salary, wage levels, or company benefits with other employees. Businesses that enforce such a policy against someone who is investigating the possibility of discriminatory pay practices under the NJLAD will be exposing themselves to potential legal liability. The NJLAD also forbids sexual harassment in the workplace.
Discriminatory pay practices and sexual harassment in the workplace are two of many reasons to hire an employment discrimination lawyer. Our helpful guide outlines the top five reasons to hire New Jersey attorneys when you are being unfairly discriminated against in the workplace.
Contact us for a legal consultation to discuss your case with a New Jersey employment discrimination lawyer.
Dean, Mark C. "New Year's Resolutions: The EEOC's Focus on Workplace Harassment in 2015". The National Law Review, 21 January 2015. Web. 12 July 2017.
"Labor Force Statistics From the Current Population Survey." Bureau of Labor and Statistics, 8 February 2017. Web. 12 July 2017.
"Laws Prohibiting Discrimination." State of NJ Civil Service Commission. State of New Jersey, 22 Oct 2004. Web. 17 July 2017.
Lehmann v. ToysR'Us, Inc.,132 N.J. 587 (1993), Accessed 12 July 2017.
"New American Community Survey Statistics For Income, Poverty and Health Insurance Available For States and Local Areas." United States Census Bureau, 15 September 2016. Web. 12 July 2017.
Noguchi, Yuki. "Underreporting Makes Sexual Violence At Work Difficult To Address". NPR.org, 23 February, 2016. Web. 12 July 2017.
Riehl, Stefanie. "Protections for NJ Employees Discussing Salaries & Benefits." New Jersey Business & Industry Association, 4 August 2016. Web. 12 July 2017.
Sollee, Kristen. "5 Sad Statistics About Sexual Harassment at Work." Bustle.com, 15 March 2016. Web. 12 July 2017.
Vasel. "5 things to know about the gender pay gap." CNNMoney. Cable News Network, 4 April 2017. Web. 17 July 2017.
"Wage and Hour." State of New Jersey Department of Labor and Workforce Development, n.d. Web. 12 July 2017.
"Women and the Lifetime Wage Gap: How Many Woman Years Does It Take to Equal 40 Man Years?." National Women's Law Center, March 2017. Web. 12 July 2017.
"Women's Equality Day." National Women's History Project, n.d. Web. 12 July 2017.