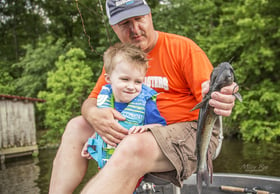 Today is Father's Day, so you may be spending some time with your Dad (or father-in-law, or grandfather, uncle, or close family friend). Or it may be graduation weekend for one of your friends or family -- time to finally relax after all that studying and welcome summer! Either way, if you're celebrating today, take care to avoid breaking the following ridiculous laws.
Weird New Jersey Laws
If you live in Raritan, New Jersey, watch your language while you're swapping stories with your dads or grads – you could be fined up to $500 or up to three months in jail! Raritan's ordinance prohibits "rude or indecent behavior," including profanity or "making insulting remarks or comments to others." (For some families, this would take all the joy out of half the family folklore!
While you're minding your language, you should make sure your family gathering doesn't get too loud or obnoxious – the Raritan law also prohibits "unnecessary congregating in groups…to the annoyance of other persons."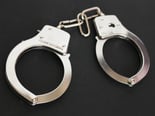 Even if dad's always wanted a shiny new pair of steel bracelets, it's illegal in New Jersey to sell handcuffs to a minor. So if you're underage, make sure mom goes with you to pick them out!
If you're shopping for a much higher-end toy, like a new Mercedes, you'll have to take a raincheck. It's not just tradition that car dealerships are closed on Sundays in New Jersey – it's actually a state law.
Blairstown, New Jersey has outlawed shooting ranges in the city – one less thing you can take your dad or grad to do today, unless you want to also go for a drive out of town. Then again, that's a great idea for a nice summery Sunday, too!
Weird Laws in Neighboring States
If your drive takes you to Virginia, you'd better stick to the shooting range – it's illegal to hunt any animal on Sundays (although there is an exception: if Saturday night's festivities carry on past midnight, it's totally okay to hunt raccoon until 2 a.m.)!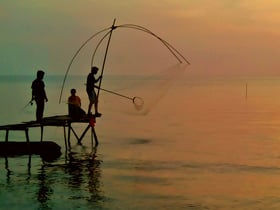 Or, if fishing is more your speed, they've got amazing spots in Pennsylvania…but make sure you only use arod or net. It's illegal to fish with your bare hands…or your mouth, if you can manage it! Dynamite, also, is completely out of the question, although surprisingly popular.

While you're in Pennsylvania, you should pick up some fireworks – you can't buy them if you're a resident, but you can as a tourist! Bring them back home and have your own little celebration (check your local laws, first, of course).
The New Jersey criminal defense lawyers at The Mark Law Firm can help if you run afoul of these or any other New Jersey criminal laws and need an experienced attorney's assistance. Our Newark and Basking Ridge criminal lawyers are available to represent you in criminal and civil disputes, as well as personal injury lawsuits.
If you've been injured, find out what to do after being in an accident, understand how to preserve your rights, and learn how a personal injury lawyer can help you in our free eBook, "Personal Injury 101" -- just click the link below. If you are interested in a personal injury free consultation with one of our Newark personal injury lawyers or Basking Ridge personal injury lawyers, contact us today!