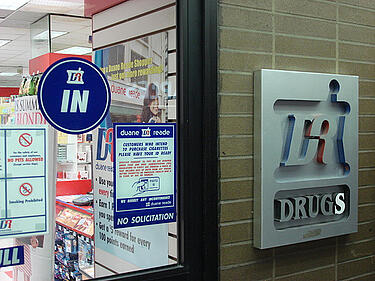 Duane Reade and the family of Shirley Miller, who was the victim in a hit and run car accident involving one of Duane Reade's drivers, have recently agreed to a settlement totaling $22 million. The Brooklyn woman was left severely brain damaged as a result of the incident. Her family filed suit against Duane Reade upon learning that a Duane Reade employee was driving the car that hit Miller. This type of claim is based on the doctrine of vicarious liability.
The principle of vicarious liability is commonly used in personal injury, wrongful death, and other tort claims. Under vicarious liability, a personal injury victim or the victim's family can file a lawsuit against not only the party who caused the injury, but also against any party who was in control or direction of the person who caused the injury. This doctrine is commonly used to place liability on employers whose employees cause injury during the course of their jobs. In this case, Duane Reade was subject to liability because it had the right to direct or control the actions of the driver while he was performing the duties of his job.
Using the doctrine of vicarious liability can have several benefits for plaintiffs. In this case, for instance, it is unlikely that Miller would have been able to reach such a large settlement agreement had she sued only the driver. By placing liability on a larger corporation, a personal injury victim can usually recover more in damages and potentially reach a final resolution of the case more quickly.
In the event that you or a loved one become a personal injury victim, it is important to quickly and correctly identify all parties that may be liable for your injuries. Although it may seem that you have simply been hurt by another individual, if that person was on the job at the time of the incident, his or her employer may also be liable. This determination is not always easy to make, but an experienced personal injury attorney can to help you identify all parties who may be liable for your injuries as well as help you to structure and bring forth a personal injury lawsuit.
Source: http://www.brooklyneagle.com/articles/22-million-settlement-brooklyn-personal-injury-case-2014-03-03-133000