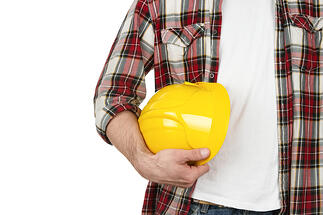 The United States Department of Labor (DOL) and the New Jersey Department of Labor and Workforce Development have recently compiled and released data regarding workplace injuries among construction workers. The results show serious cause for concern, and the data indicate that construction workers should take precautions to prevent injuries to themselves and their friends on the job site.
In 2013, over 800 work-related deaths occurred nationwide in the construction industry. There were also over 4,500 non-fatal construction-related injuries, nearly 3,000 of which caused workers to take time off from work, change jobs, or require special accommodations once they returned to the job.
The most common causes of construction injuries include incidents involving heavy machinery. Workers who are not properly trained or do not operate machinery in accordance with standard procedures are more likely to injure themselves or others due to misuse of heavy equipment such as bulldozers, cranes, presses, or hydraulic tools. Other common types of injuries include burns, cuts, slip and falls, forklift accidents, and electrocutions.
In addition to workplace injuries involving ordinary carelessness or negligence, there were also many instances of third-party liability in 2013. At times, an architect's or engineer's failure to properly design a structure, worksite, or safety system have resulted in serious injuries. Other times, the manufacturer of defective or inherently dangerous equipment is liable to workers who are injured by the defective devices.
When a worker is injured at a construction site, legal remedies are available to help during recovery from the injury. Workers' compensation, for example, is available to provide financial support to many types of workers until they can return to work. If you believe you are working in an unsafe environment, you can file a complaint with the Occupational Safety and Health Administration (OSHA). If your complaint is valid, your employer must take steps to correct the dangerous situation. Failure to do so subjects the employer to fines and liability to injured employees who chooses to bring a personal injury lawsuits.
If you have been injured in an accident, a Newark personal injury lawyer at The Mark Law Firm can help! Contact us today.