In New Jersey, bullying is a serious concern. The State of New Jersey is committed to eradicating harassment, intimidation and bullying in its schools through various anti-bullying legislation. While harassment can take many forms, the newest concern among students of all ages is known as "Cyber-Bullying."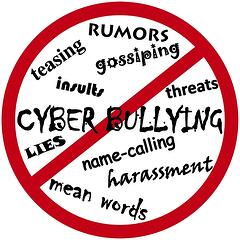 Cyber-Bullying can have devastating effects; in 2010, the suicide of Rutgers University student Tyler Clementi was blamed on forms of Cyber-Bullying perpetrated by his college roommate. Clementi's roommate used a hidden webcam to record Clementi kissing another man, which the roommate then posted on Twitter. Clementi felt humiliated, and took his own life.
Cyber-Bullying occurs when a student uses "information and communication technologies such as email, cell phone and text messaging, instant messaging, defamatory personal web sites and defamatory online personal polling Web sites to harass, humiliate, intimidate and/or threaten other students on the Internet."[1] These days, teenagers are increasingly using the Internet to deliver derogatory photographs and cruel and harmful messages, which can include racial, religious, cultural and sexual slurs.
Most instances of Cyber-Bullying occur off school grounds, which limits the ability of educators and schools to prevent it. Many times, children are so hurt, frightened or humiliated by the threats and harassment that they keep quiet and never report it to their parents, teachers or friends. However, such harassment may have its genesis at school or play out emotionally at school. As soon as anyone recognizes or learns of it, they should report it to the school immediately. Due to the potential seriousness of this issue, local law enforcement may also become involved, especially if other laws have been violated.
Parents should take measures to ensure their child's safety. Supervising and even limiting use of the Internet while at home is an essential key to combating Cyber-Bullying in New Jersey and beyond. Adults need to realize the threat that Cyber-Bullying poses to their children and must be vigilantly aware of what their children do, who they talk to, and what they see on the Internet. Cyber-Bullying takes many forms and is a serious issue. Too often, children do not appreciate the consequences of their actions; sending an explicit picture to a friend as a joke via cell phone can result in serious repercussions.
The New Jersey Anti-Bullying Bill of Rights requires schools to take action immediately to address any complaints of bullying, including Cyber-Bullying. In addition, local law enforcement now trains officers to specialize in cybercrime investigation, including child pornography, cyberstalking, cyberscams and online fraud as well as Cyber-Bullying.
Should you have any concerns regarding your child's rights as a victim of Cyber-Bullying, or if your child's online actions have resulted in a juvenile matter being opened by local law enforcement, do not hesitate to contact an attorney. Local counsel knowledgeable in New Jersey anti-bullying law, like the Mark Law Firm, can help protect your child's interests.
[1]The official New Jersey state resource manual is available at http://www.nj.gov/lps/cyber-bullying-web.pdf