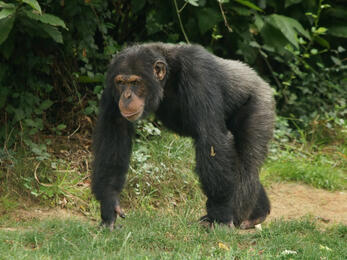 Charla Nash was visiting one of her friends in early 2009 when her life was suddenly changed forever. Nash's friend, who was an avid collector of exotic animals, owned a pet chimpanzee, which was playing out in the yard while Nash was visiting. Suddenly and without warning, the chimp snapped and rushed toward Nash, inflicting serious injuries as part of an incessant attack that lasted until a responding police officer was finally able to shoot the enraged animal dead.
As a result of the attack, Nash now is blind. She has no eyes, hands, or even her own face. She suffers from extreme and ongoing emotional distress. She requires family members to take care of her around the clock, including guiding her to the bathroom and feeding her. Despite the severity of the attack and the extent of her injuries, Nash is concerned because there is currently no law in her jurisdiction regulating those who keep dangerous pets such as the one that attacked her. She is now asking a court to allow her to sue the state to recover for her debilitating injuries.
Nash believes that the local government and the state of Connecticut should have done more to regulate residents who keep dangerous animals as pets. Her claims are based on the fact that a local environmentalist had previously informed the state that the chimp was dangerous and "an accident waiting to happen." Although it was warned, the government did not require Nash's friend to take any special precautions in keeping the chimp as a pet. Because of this inaction, Nash claims that the government was negligent and should be held responsible for her injuries.
Nash previously received a $4 million settlement from her friend's estate, but she claims that this is not enough to cover her expensive medical bills. She hopes to recover up to $150 million from the government, which she believes would be enough to pay for her current and future medical expenses.
Nash hopes that a new piece of legislation will allow her to bring her claim against the government. Currently, she cannot file her personal injury lawsuit because the state of Connecticut is immune from lawsuits unless the state's Claims Commissioner specifically allows them. Nash is now awaiting a state panel's decision on the bill, which will ultimately decide whether or not she will be allowed to continue pursuing her personal injury claim.