37 million users of an Internet site called Ashley Madison had their personal data publically leaked by hackers. This kind of data leak happens every day, affecting websites for major retail outlets, financial institutions, and service providers. But AM isn't your run-of-the-mill website; it bills itself as an "online personals & dating destination for casual encounters, married dating, discreet encounters and extramarital affairs." Naturally, the revelation of 37 million users' names, email addresses, and usage information has inflamed many relationships – even driving some spouses to seek a divorce.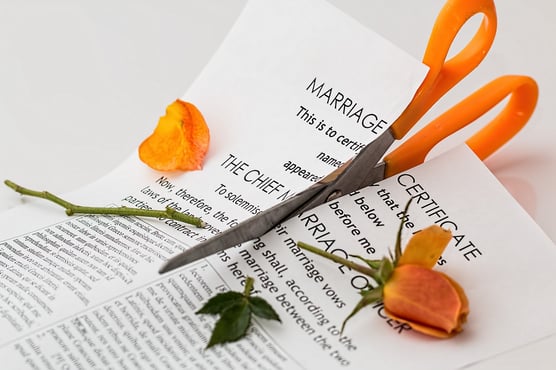 "Now I have grounds for a divorce!"
Divorce in New Jersey can be contested or not contested, but it doesn't matter what the cause (or even whether there is any articulable cause). Many states used to require that you have "grounds" before filing for divorce – reasons like infidelity, abandonment, or cruelty. Like most other states today, however, New Jersey is a no-fault state, which means you do not need to explain any "cause" or basis for wanting to end your marriage beyond claiming "irreconcilable differences" when filing your complaint for divorce.
"He cheated, so I get compensated – right?"
No-fault laws also mean the court doesn't consider the reasons for your breakup – infidelity, abuse, cruelty, etc. – when determining how to split up your assets and determine child custody and visitation. However, a spouse who is caught cheating or engaging in other behavior that might embarrass him or her if it became public may be more likely to negotiate less vigorously and more willing to agree to a settlement to avoid humiliation.
Once a divorce case has been opened, the parties meet with the court for a case management conference to discuss issues and create a schedule for discovery, experts, and a potential trial. The discovery process usually involves serving interrogatories (written questions), demands for documents (including financial information), depositions (interviews under oath), and expert evaluations. If the parties discover that a philandering partner spent marital assets on an affair, this can be considered "marital waste," potentially resulting in a better settlement to the wronged partner with the parties' remaining assets divided more favorably.
"I don't want our dirty laundry aired in court."
There are options to avoid going to trial, especially if a partner doesn't want his or her private affairs or proclivities discussed in a courtroom at a trial (or painstakingly analyzed through a long discovery process). One way is to use an alternative dispute resolution (ADR) process, such as mediation or arbitration, to help negotiate an agreed division of assets and agreements about custody and visitation. After the discovery process and/or ADR, the court will schedule the parties for early settlement panel (ESP) discussions. This allows the parties to attempt to resolve their issues and enter an agreed upon order finalizing the divorce. If they aren't successful, the court will make one more attempt at resolving the matter through a formal settlement conference before scheduling a trial.
"I just want to be done with it and go our separate ways."
If a couple mutually agrees that they no longer wish to continue the marriage and can work together to agree on the division of assets, they may be able to avoid some of the emotional pain and financial complications by pursuing a collaborative divorce. In a collaborative divorce, each party retains his or her own attorney. The parties and their lawyers then meet regularly, often with the help of a mediator, who tries to guide the couple to a mutually acceptable agreement. Other professionals, such as marriage or divorce counselors and psychologists, may also participate in these meetings to make sure that each side is adequately represented and that outstanding issues are resolved. This approach allows the couple to take some of the hostility out of the divorce proceedings, to devise a mutually acceptable settlement, and to agree on ways in which post-divorce conflicts will be resolved.
"I don't want this to be any harder on the kids than it has to be."
Collaborative divorce can be particularly beneficial when children are involved. Traditional divorce can take a significant emotional toll on children who must watch their parents fight a legal battle. In collaborative divorce, on the other hand, the parties negotiate with one another and take a personal approach to reaching an outcome that protects their children's best interests. With the assistance of an experienced lawyer, you can protect your rights, reach an agreement that is mutually acceptable to both you and your spouse, and minimize the stress of the divorce process for everyone involved.
In order to make the best choice for you and your family, get the advice of an attorney who is experienced in both family and collaborative law. Your lawyer will be able to explain in more detail how collaborative and traditional divorce each work and guide you through the process that is right for you.
If you're looking for a divorce attorney in Basking Ridge or other towns in New Jersey, the experienced divorce attorneys at The Mark Law Firm can help you skillfully navigate the negotiation process to ensure the parties reach a mutually beneficial settlement for everyone. The Mark Law Firm has offices in Basking Ridge, Oradell, and Newark to discreetly and conveniently consult with you about your options if you're thinking of divorce. We can help you with all areas of family law, from prenuptial agreements to New Jersey divorce, alimony, and child custody agreements. Contact us today or visit www.newjerseyattorneys.com for more information.