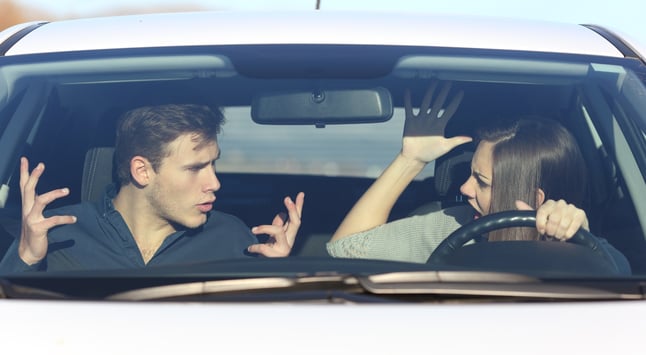 How much do seasonal rituals (like an annual summer family vacation) play a role into when a couple decides to file for a divorce in New Jersey and the rest of the United States? More than we thought, according to a new study from the University of Washington. Based on data from November 2001-December 2015 court filings, researchers discovered that divorce rates spike seasonally, particularly in March and August—just after the summer and winter holiday breaks.
Why Do Divorce Rates Spike in March?
Why the rise of divorce rates in March? Study researchers point to two possible explanations. First, holidays are seen as "sacred time," especially for those with kids (the study showed that divorce filings in fact drop from November to December). So, no matter how difficult the year has been, many are willing to at least hang on through the holidays for the sake of the kids. Once the winter season is over, the couple may file for the divorce they had been contemplating before the holidays began.
Additionally, as the winter ends and spring begins, this can motivate people to take action and do what they feel needs to be done to move on to the next chapter in their life. Couples see the new year as an opportunity for a fresh start.
Why Do Divorce Rates Spike in August?
Similar to the rise following the end-of-year holidays, divorce filings in August spike because summer holiday vacations also have their own level of specialness. Many consider it "taboo" to file for divorce during this time when kids are out of school; the study showed that divorce rates drop from April to July, before they spike again in August. It's clear many families wait until summertime is over to file for their divorce.
September is also a month of new beginnings. As kids head back to school, the change in seasons could play a role, too.
"People tend to face the holidays with rising expectations, despite what disappointments they might have had in years past," associate sociology professor, Julie Brines, explained in a press release. "They represent periods in the year when there's the anticipation or the opportunity for a new beginning, a new start, something different, a transition into a new period of life. It's like an optimism cycle, in a sense."
Deciding to File for a Divorce in New Jersey
The results of this study show that you're not alone if you find yourself considering a divorce as summer comes to an end. But no matter when you decide to file for divorce in New Jersey, the process can be challenging to navigate alone. The experienced family law attorneys from the Mark Law Firm are here to help and will assist you through the process.
Before you file for divorce, you probably have some questions. See our blog, "FAQ About New Jersey Divorce" to help you learn more about the process. Then contact The Mark Law Firm for your free consultation or call us at 908-375-6767 today.