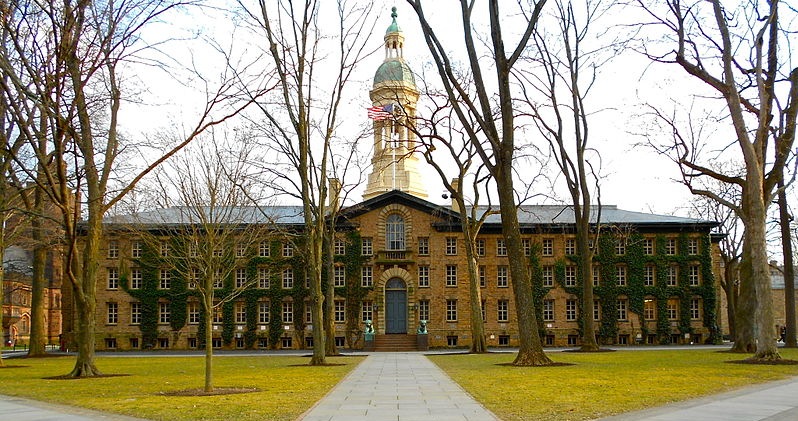 Many freshmen handle the adjustments associated with moving to college differently. For most, college is the first time they are away from home, and living in a new and unfamiliar situation can lead to increased stress and anxiety. One Princeton University student claims that this challenging transition was made even more difficult for him after he was evicted from his dorm and asked to withdraw from classes. As a result, he has filed a formal complaint alleging that the university discriminated against him on the basis of a mental health condition in violation of Section 504 of the Rehabilitation Act.
The unnamed student states that he suffers from Type II Bipolar Disorder. During his second semester at Princeton, the student claims that his disorder, combined with incredible stress, caused him to attempt suicide by ingesting twenty pills of rat poison. The student quickly regretted his decision, however, and induced vomiting to save his own life. He later sought treatment from the university's Counseling and Psychological Services Office.
Following his suicide attempt, the university required that the student be evaluated by outside counselors. Although he expressed interest in continuing at Princeton, the student was evicted from his dorm room and forced to withdraw from all his classes. Princeton claims that they did not coerce the student, but rather, that he voluntarily withdrew—a claim that the student passionately denies. When the student asked Princeton if he could continue his studies the next semester, he claims that his request was denied and that he was told that the university did not permit students to take a leave of absence less than one year.
The student has since filed a discrimination complaint against Princeton through the Department of Education's Office of Civil Rights on the basis that the university imposed restrictions that were "more onerous and intrusive than those it imposes on students who withdraw for reasons of physical illness" or other disabilities. The student has based his complaint in Section 504 of the Rehabilitation Act. Under this law, a person cannot be refused access to government services on the basis of a disability. Although Princeton is a private university, it receives funding from the United States Department of Education, making it subject to this law.
In his complaint, he states that he believes that Princeton unlawfully discriminated against him and refused to provide him with reasonable accommodations to help with his bipolar disorder. The student believes that he should have been allowed to pursue a part-time schedule, live off campus, or take a single semester leave of absence, but that the university denied all of these requests. Despite the challenges he has faced and the one-year leave of absence he was forced to take, the student returned to Princeton in 2013 to continue his studies. His initial complaint with the Office of Civil Rights was dismissed, but he has recently filed an appeal.
Source: http://www.nj.com/mercer/index.ssf/2014/02/princeton_student_alleges_discrimination_following_attempted_suicide_in_dorm_room_officials_said.html