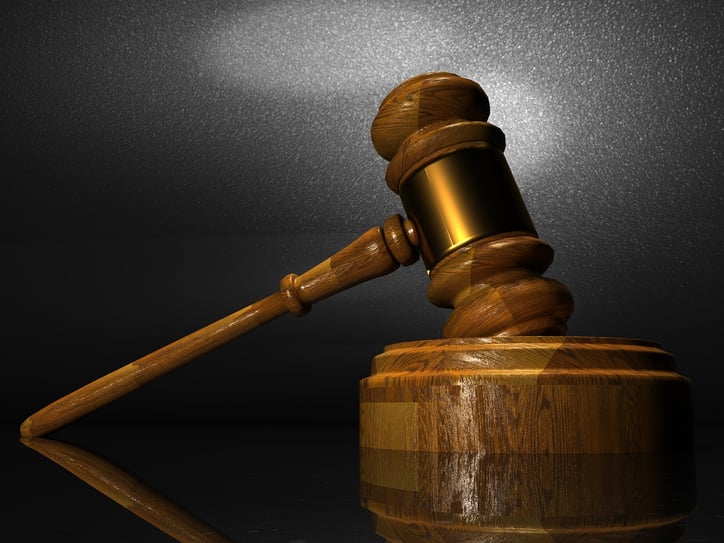 Most personal injury lawsuits are actually settled out of court. In fact, Black's Law Dictionary Online cites that 95% of cases involving accident and/or injury never make it to trial. It's impossible to know for sure how your case will ultimately be resolved, but there are many things to consider if you do have the opportunity to settle.
Consider a Negotiated Settlement
Negotiated settlement offers are not necessarily low offers. Plaintiffs often see settlement offers as a half-empty glass. However, the final offer may be as full as the glass will ever get and if you go to court, you could end up with nothing.
The intangible costs of going to court are high. Lawsuits are unpredictable and can be fraught with anxiety, frustration, inconvenience, mental anguish, and stress. Even if you believe you can achieve great monetary success in court—and there's no guarantee you will, it might not be worth the toll it takes on your personal life and your health.
It's expensive to go to trial. The tangible costs of going to court include lost wages for time off work for lawyer visits, court appearances, and depositions. When you add in the costs associated with expert witnesses, transcripts, filing fees, and litigation, the anticipated—but not guaranteed—payoff shrinks fast.
Structured settlements come with tax advantages. Your lawyer can negotiate a settlement arrangement that allows you to receive payments over time or in specific amounts that have significant tax advantages. Whatever amount you may be awarded in court will be taxed at the highest allowable rate at that time.
A trial can be embarrassingly public. Negotiations between two parties and their attorneys are a private matter, but trials are public and could expose "dirty laundry" or damage your reputation in ways you can't predict.
Have Your Day in Court
Juries do sometimes award large settlements. In some cases, these settlements have the potential to be extremely large. Your lawyer can help you decide if the strength of your case makes it a good bet.
Sometimes the public needs to know. In some cases, it's worth it for the public to know how you have been injured. For instance, if you've been injured due to a known or suspected manufacturing defect, the company in charge could be legally forced to fix the problem. Having your day in court might have the potential to raise awareness and even save lives.
Litigation might bring you more satisfaction. This is true especially in the case of taking a manufacturer or corporation to court—even if your monetary award ends up being less than the settlement offer you received.
Every personal injury claim is different, and there's no such thing as a guaranteed win no matter how solid you think your case is. If you have the opportunity to settle your case, it can often be done before you have to file a lawsuit. However, there are times when a settlement is simply not possible. Trial by jury is more likely to be successful for the plaintiff if it can be clearly shown that the defendant was negligent or committed a wrongful act that resulted in injury. Your attorney can help you weigh the possible risks and rewards associated with your potential lawsuit. Just don't be surprised to learn that your best "day in court" might be the one you don't have.
If you're considering whether to settle or take your case to court, consult the attorneys at the Mark Law Firm. Our experienced attorneys in Newark, Basking Ridge, Oradell, Jersey City, and Union can help you decide the best way to pursue your personal injury, employement law, or other New Jersey civil case.
Sources
"Resolution Before Trial: Settlement." Findlaw.com. Thomson Reuters, 12 Jul 2014. Web. 9 May 2017.
"Structured Settlements Under the U.S. Tax Code." TheLawDictionaryOnline.com. Black's Law Dictionary Free, n.d. Web. 9 May 2017.
"What Percentage of Lawsuits Settle Before Trial? What Are Some Statistics on Personal Injury Settlements?" TheLawDictionaryOnline.com. Black's Law Dictionary Free, 23 Jan 2013. Web. 9 May 2017.