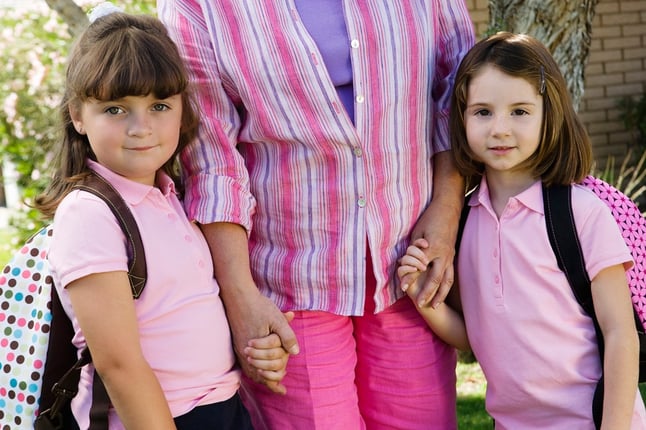 Summer is coming to a close, and New Jersey students are heading back to school. For many families with a non-custodial parent who doesn't pay child support, back-to-school shopping will be tight. New Jersey sheriffs are stepping in to try to get those parents to pay what they owe for their children.
How the New Jersey Child Support System Works for Parents
In New Jersey, the New Jersey Child Support Agency (CSA) handles child support collection and distribution. A computerized system records and monitors the amount of child support due and payments issued for children. Many child support payment issues are now automated by the state rather than being handled privately between parents, which improves compliance and enforcement. All payments are sent to the agency through the Electronic Funds Transfer (EFT) system and then disbursed. This helps prevent disagreements about whether and when payments are made or received.
New Jersey workers who have child support obligations are automatically subject to withholding from their paychecks, which is then transfered to the CSA and disbursed to the custodial parent. Employers notify the state of all new hires, and the CSA automatically issues withholding orders in accordance with current and valid child support orders in the state. But non-custodial parents who are self-employed, unemployed, or who work out of state may evade the CSA system.
Delinquent Parents: A Statewide Response
New Jersey takes proactive steps to aid recovery from parents who fail to pay their child support obligations. If you are not receiving child support payments as ordered, you should request a hearing in family court. The court will schedule a hearing on your request, notifying your child's other parent to appear. At the hearing, the court will examine the facts and decide what action to take against the parent who isn't meeting child support obligations. The court can issue an arrest warrant if the non-custodial parent doesn't appear for a court date or doesn't comply with the court order(s) for payment.
Statewide sheriff sweeps to serve outstanding warrants and enforce delinquent child support obligations usually occur twice a year, following the December holiday season and around the start of the school year, although individual county sheriff departments may undertake more frequent enforcement initiatives. Additional targets included parents who have failed to appear at court hearings to establish an order for child support or medical support.
The last sweep, in February 2016, brought in more than 1,200 people who owed a total of more than $25 million in outstanding child support. As a result of the initiative, $224,088.36 was collected by the CSA. The next wave of sweeps is projected to occur over the next few weeks, with hopes of collecting a comparable amount.
What to Do If You Are Owed Child Support
If you are a custodial parent who is owed child support, the first step is to file a petition in the family court system. Family court can issue an order requiring immediate payment of past-due support, either in part or in full, or increasing your regular child support to make up for the arrears. Family court can also target other sources of income for a non-paying non-custodial parent, including
Unemployment/workers' compensation benefits: If the non-custodial parent is receiving benefits, these payments can be garnished just like income for past-due or current child support obligations.
Lottery winnings: If a non-custodial parent owes past due child support and wins $600 or more in New Jersey lottery games, the state will intercept the prize, deduct the amount owed from the winnings, and apply it to the past-due child support.
Tax refund offset: If the amount of unpaid child support meets or exceeds certain limits, the state of New Jersey may seize the non-custodial parent's federal or state tax refund or homestead rebate to pay the amount owed.
Seizure of assets: If the non-custodial parent has money in a US-based bank or owns stocks and bonds, the CSA may be able to take those assets to pay the owed support.
Judgments and liens: An order of past-due child support results in a judgment, which can be recorded with the clerk of the Superior Court to create a lien on property (such as a house). This means the amount due must be paid and satisfied before the liened property can be sold or transferred.
Family court can also order a non-custodial parent to enter a job placement program or make other attempts at becoming financially able to satisfy his or her child support obligations.
If you need help petitioning for or modifying child support payments or collecting outstanding support obligations, call the experienced attorneys at the Mark Law Firm. We have three convenient locations, so whether you live in Summit or Warren, Berkeley Heights or Westfield, we're just around the corner! Contact us to make an appointment to talk with one of our Newark, Oradell, or Basking Ridge family law attorneys today.
Click the link below to download our FREE eBook with more helpful information on family law issues including divorce, child support, and child custody.