Are you getting married, or did you recently get married? Many people have a poor impression of prenuptial agreements, but marriage is a big financial decision in addition to being an emotional commitment. Although no one plans for their marriage to end, entering into an agreement about what would happen in the worst-case scenario of divorce can make such a separation less painful.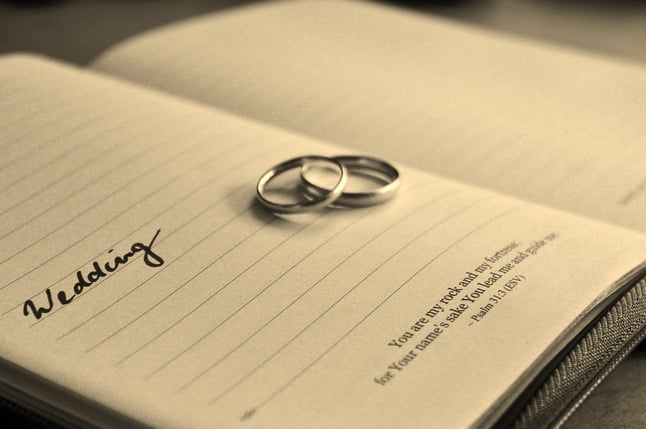 Prenuptial Agreements
Property laws vary from state to state and confer certain ownership and inheritance rights to a spouse by default. Prenuptial agreements are contracts, entered into before a couple marries, that specify the ownership of assets and direct the division of property in the event the marriage ends. Evaluating whether a prenuptial agreement is beneficial and discussing entering into one with your fiancé can be difficult.
Prenuptial agreements can
Specify how you will determine the division and ownership of property and alimony in case of divorce;
Identify and separate marital community property from premarital property belonging to each partner individually;
Direct the allocation of responsibility for debt acquired during the marriage such as loans, mortgages, and credit cards; and
Plan how property will be divided upon the death of a spouse.
New Jersey courts generally disfavor prenuptial agreements. Consequently, they must be carefully and skillfully drafted in order to withstand judicial scrutiny and be enforceable in the event they are later challenged.
Reconciliation ("Antenuptial") Agreements
Reconciliation (or "antenuptial") agreements are made between spouses after a marriage has started or between unmarried, cohabiting couples. Like prenuptial agreements, they designate the division of assets and liabilities in the event of divorce or separation. Any couple with shared property interested in protecting their individual rights in the event their relationship comes to an end can execute one of these agreements.
One benefit to entering into a reconciliation agreement early on in a relationship (such as when a couple initially moves in together or shortly after marriage) is that you may be able to reach fairer and more reasonable terms while you are still happily together. This may result in a more amicable separation and help avoid the emotional stress and expensive legal fees associated with hostile divorce proceedings or post-breakup lawsuits to divide property.
Like prenuptial agreements, courts will evaluate reconciliation agreements carefully to ensure that they are legally enforceable contracts, assessing whether they are entered into freely, without coercion, and are not inherently unfair.
In order to properly prepare a legally binding prenuptial agreement, reconciliation agreement, or other document related to property division, each party must have proper (and separate) legal representation and provide full disclosure of the details relating to his or her assets and debts. By working with you, your partner, and your partner's attorney, an experienced matrimonial law attorney can help you protect your interests with a thoughtful and well-written agreement.
The experienced family law attorneys at The Mark Law Firm can help you prepare a prenuptial or antenuptial agreement that protects your rights. If you've recently gotten married or are planning to marry, download our FREE eBook with tips and advice about other issues that may warrant legal advice from a family law professional - just click the link below!
The Mark Law Firm has offices in Basking Ridge, Oradell, and Newark to discreetly and conveniently consult with you about your options. We can help you with all areas of family law, from prenuptial agreements to New Jersey divorce, alimony, and child custody agreements. Contact us today or visit www.newjerseyattorneys.com for more information.