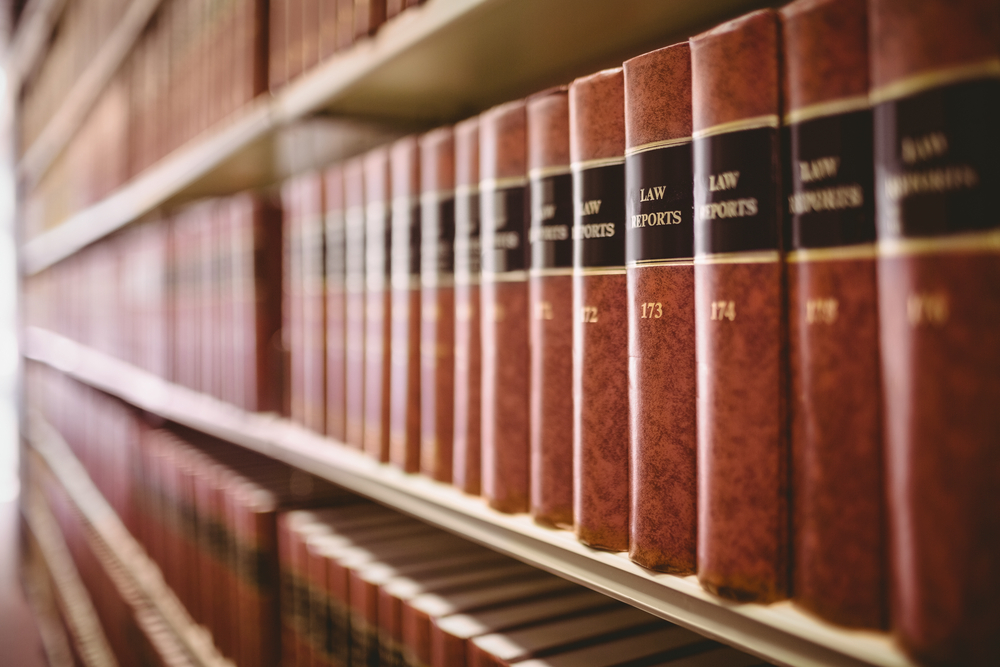 The City of Paterson, New Jersey, recently settled a wrongful termination lawsuit brought by its former affirmative action/EEO director. The former employee claimed that the city breached its obligations under the New Jersey Law Against Discrimination by wrongfully terminating her because of a disability.

Disability, Leave, and Request for Accommodation
Andrea Kinion started working for the City of Paterson in 1996. In 2009, she suffered an injury that caused her to stop working temporarily for medical reasons. However, she returned to her job with the city on a part-time basis in 2012 and resumed working full time in 2013. In August 2014, she tripped over a rod in the lobby of City Hall. She sustained new injuries and aggravated her previous conditions.
While recovering, she took workers' compensation leave. Workers' compensation pays disability compensation to employees who suffer injuries on the job plus expenses (like medical bills) and indirect costs (like lost wages). Ms. Kinion's injuries were significant, and she spent over a year out of work.
As the end of her workers' compensation disability benefits approached, she reached out to the city's human resources department to request disability leave. In March 2016, Ms. Kinion submitted a request for an extended leave of absence. The request was approved, and her leave was granted through April 15th. Before it expired, she submitted a request for another 30-day extended leave of absence. She did not realize that her request was not approved, and the city did not communicate with her about it.
The city began termination proceedings against Ms. Kinion in May. When she attempted to file another 30-day extended leave of absence request, she learned that her previous request had been denied and that termination proceedings were underway. Ultimately, the city terminated Ms. Kinion for being absent without supervisor approval for more than five days (officially designated as a "resignation not in good standing").
She appealed the decision to the Civil Service Commission, but an administrative law judge upheld the lawfulness of her termination. Because she believed her termination was wrongful and in violation of the law, she filed a lawsuit in civil court.
Accommodation in the Workplace
Ms. Kinion filed suit against the city on the grounds of disability discrimination, alleging that the city failed to meet its legal duty to accommodate or attempt to accommodate her disability. The federal Americans With Disabilities Act (ADA)[1] and the New Jersey Law Against Discrimination (NJLAD)[2] prohibit discrimination against individuals with disabilities (that is, physical or mental impairments that substantially limit one or more major life activities).
If an employee with a disability is able to perform the essential functions of their job with or without accommodation, their employer must provide "reasonable accommodation" to allow them to continue working. What is a reasonable accommodation will be different in every case because every situation is different. A leave of absence may be reasonable for a large employer that has numerous other employees who could temporarily take on additional responsibilities, but it may not be reasonable if an employee works for a small business or has very specialized knowledge. Other reasonable accommodations could be a shift in scheduling, more frequent breaks, remote work options, job-sharing, re-allocation of some job responsibilities, or any other solution that helps the employee and is not unduly burdensome to the employer.
An employer is required to engage in an "interactive process" with an employee with a disability who requests an accommodation to attempt to find one that is mutually acceptable. In some cases, it may not be possible to find a reasonable accommodation that allows the worker to continue their job, but the law requires that the parties at least make the attempt. In Ms. Kinion's case, she asked the City for a leave of absence as an accommodation for her temporary disability; without engaging in the interactive process, the city terminated her.
Wrongful Discharge, Discrimination, and Retaliation
Federal and state laws, including Title VII of the federal Civil Rights Act[3] and the NJLAD, prohibit discrimination based on many protected characteristics, including race, national origin, and disability. An employee may not be fired, demoted, disadvantaged, or retaliated against because of their disability.
Sometimes, an employer will claim that an employee was fired for a lawful reason to cover up a discriminatory or illegal reason. This is called a "pretext," and it can make discrimination difficult to prove. Often, it involves an employee showing that other workers who were not members of a protected group were not disciplined for the conduct that was the alleged basis for the complaining employee's termination. An employee may be able to present evidence that they were treated differently than other workers from non-protected groups at least in part because of their protected characteristics.
Victim of Disability or Other Workplace Discrimination?
If you've been discriminated against in the workplace, you have rights! Contact an experienced employment attorney as soon as possible. While there are many avenues for possible recovery, there are also many different requirements and deadlines for beginning your claim correctly. Talking to a lawyer can help you understand your options and preserve your ability to recover what you deserve for your claim.
[1] 42 U.S.C. §§ 12101-12213 (2018)
[2] NJ Rev Stat § 10:5-12 (2016)
[3] 42 U.S.C. § 2000e et seq (1964)