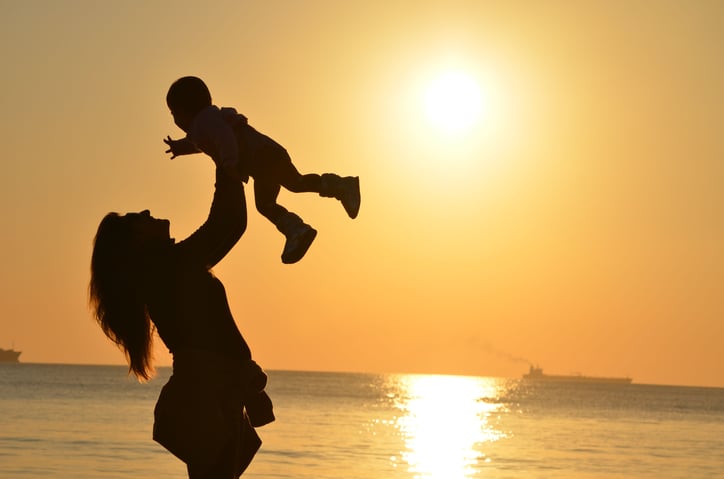 Working mothers often face hurdles above and beyond the day-to-day challenges of balancing a career and family. One of these is the difficulty and inconvenience of breastfeeding or expressing breast milk during working hours—a physical necessity that, until recently, hasn't been protected by New Jersey law.
Previous Protections in the Workplace Were Limited
The 2010 Affordable Care Act (the "ACA," which amended the Fair Labor Standards Act, or FLSA) assured some breastfeeding mothers in the workplace of certain protections. The ACA requires, at a minimum, that employers "provide reasonable, unpaid breaks for an employee to express breast milk for her nursing child for one year after the child's birth, each time such employee has need to express the milk." It also requires that employers provide a private place other than a bathroom to express milk.
However, the biggest limitation of the ACA is that it generally only applies to employers with more than 50 employees. For all other New Jersey employers and their employees, protections for breastfeeding mothers in the workplace were minimal. Although the Right to Breastfeed in Public Law protects a mother's right to breastfeed a baby in public places, nursing employees were not entitled by law to take breaks, much less be assured of a clean, private place to express milk.
After many failed previous attempts to pass a New Jersey state law protecting a mother's rights to breastfeed at work or require an employer allow breaks for breastfeeding or expressing milk, a recently signed bill has finally done so.
New Bill Expands Protection of the NJLAD
New Jersey recognizes the difficulties that new mothers face in the workforce. To help ensure they have the opportunity to express milk safely, regularly, and with dignity, the legislature has passed a bill that extends the protections of the New Jersey Law Against Discrimination (NJLAD). The amendments require that, upon request, a nursing mother be allowed reasonable breaks to express milk or breastfeed a child during the workday and given access to a safe, private place near her work area to do so.[1] (A toilet stall is explicitly inadequate.) Employers are also prohibited under the NJLAD from terminating an employee for breastfeeding or for taking breaks to express breast milk ("retaliatory termination").
The bill amending the NJLAD was signed by Gov. Chris Christie on January 8, 2018 and is effective immediately. Employers may be able to claim an exemption under the law if they can prove that accommodating a breastfeeding employee would pose "an undue hardship on business operations," according to the text of the law. If you believe you are entitled to an accommodation, you should request appropriate relief from your employer (e.g., breaks to express milk and a designated safe and private place to do so). If your employer refuses, you should consult with an attorney.
How to Protect Your Rights
Protecting your rights in the workplace can sometimes be a challenge. An experienced employment discrimination attorney can help you get the benefits and protection you deserve under the law. If you need help defending your rights or have been the victim of discrimination or termination because of a characteristic protected under the NJLAD, contact a New Jersey employment lawyer today.
You may be entitled to damages that can include injunctive relief, job reinstatement, back pay, interest on lost wages, compensatory damages for pain, suffering, or emotional distress, punitive damages, and reasonable attorney's fees. Recovering damages depends on the facts of each case, and not all kinds may be available in every case. In addition to being held liable for these kinds of civil damages, an employer who violates the NJLAD may also be subject to fines of up to $50,000, payable to the state, depending on the nature and number of the discrimination offenses of which the employer is found guilty.[2]
To schedule an appointment with one of our experienced New Jersey employment attorneys, contact the Mark Law Firm online or call us today. We can help you determine whether you may have a claim under the NJLAD for pregnancy discrimination or other employment law-related claims.
[1] New Jersey Assembly Bill No. 2294/ New Jersey Senate Bill 2709, "An Act concerning breastfeeding and amending P.L.1945, c.169." Introduced 4 Feb 2016, effective 8 Jan 2018.
[2] N.J. Stat. Ann. § 10:5-14.1a.