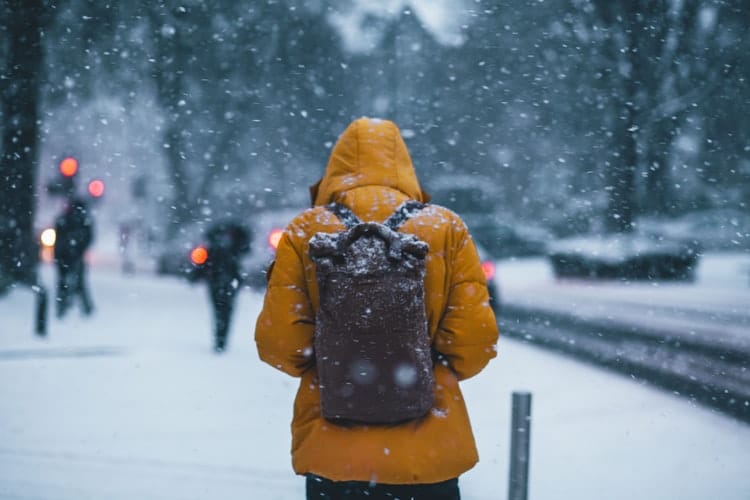 There's a chill in the air, the faint strains of too-early holiday music, and store windows festooned with wintry scenes: winter is here, and snowy conditions are just around the corner. As commuters and shoppers struggle through parking lots and sidewalks piled with snow and ice, some accidents are bound to happen. If you are injured in a slip-and-fall occurrence, do you know where to turn for compensation?
Whether the owner of a home or business has a duty to keep the sidewalk clear in front of their premises depends on where you are and what kind of property the sidewalk is near.
Municipal Laws and Ordinances Relating to Private Property
Many places in New Jersey have local ordinances requiring homeowners to keep the sidewalks around their property in good repair. This includes clearing away snow, ice, and any other hazards or debris as necessary. For example, Jersey City, Red Bank, and Highland Park all, have such ordinances and impose fines for those who don't comply. Typically, homeowners who fail to comply with these laws are issued a fine for each occurrence or for each day the sidewalk is unsafe. Although many townships have such ordinances, many others only "encourage" property owners to take measures to keep their sidewalks safe and snow-free without any threat of consequence.
Although the enforceability of these kinds of municipal regulations have been upheld by the New Jersey Supreme Court, there is no state law that requires owners of private property to maintain safe sidewalks. Unfortunately, the Court has consistently reaffirmed that a pedestrian who suffers injuries because of dangerous sidewalk conditions, including build-ups of snow or ice, has very limited rights to recover for their damages; state law does not provide a right to sue a private property owner for compensation.
Sidewalks and Walkways on Private Property
Although a homeowner isn't liable for the public sidewalk in front of their property, driveways and walkways that are on the premises are a different story. Premises liability law in New Jersey holds property owners liable for injuries caused by unsafe conditions on their property as a result of negligent property maintenance, which can include failing to remove snow or ice. Property owners have a legal duty to exercise reasonable care when maintaining their property and must provide adequate warnings to those entering the property if a hazard exists (for example, a sign that says "Caution: Falling Ice" where icicles tend to form). A court may determine that "reasonable care" includes removing ice and snow from walkways that people who you invite onto your property or other authorized users (e.g., mail and delivery persons) could be expected to use.
Commercial Property Owners Have More Legal Responsibility
For sidewalks that abut commercial property, an injured person can bring a claim against the owner or entity that owns the property. Owners of commercial property have more legal responsibility than owners of private homes or property. This includes the duty to actively and diligently inspect the common areas on and around their premises for existing or potential hazards (for example, depressions in walkways where water could pool and freeze). A commercial property owner or tenant's responsibility includes the areas surrounding buildings, such as walkways and parking lots, that customers or guests would be expected to traverse while entering or leaving the business.
Public Sidewalks and Other Common Areas
In general, municipalities and townships are not liable to individuals for slip and fall injuries that occur on public grounds like sidewalks, walkways, playgrounds, parking lots, or transit stops. The New Jersey Tort Claims Act bars lawsuits against public entities like cities and municipal service providers for these kinds of injuries.
If you have suffered a personal injury due to a slip-and-fall occurrence or need help defending a claim for an occurrence on your property, you should contact an experienced personal injury attorney. For ongoing information about personal injuries and liability, subscribe to our blog.