Accidents happen sometimes. Whether it's in a crowded parking lot or on a narrow side street, at some point you may be involved in a collision with an unattended vehicle, or your car may be the one that suffers damage while it's parked and out of your control. What do you do?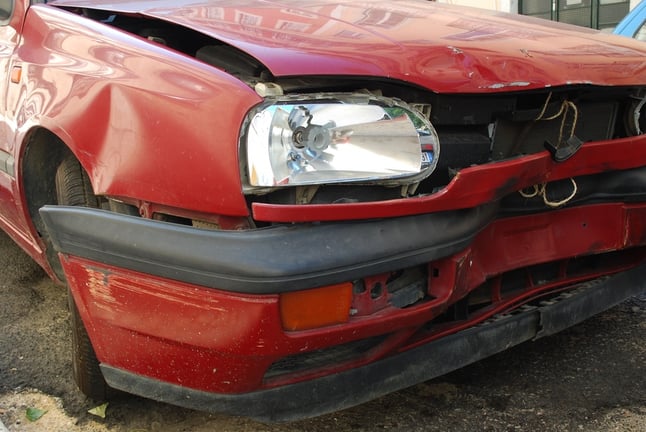 What Do I Do if I Hit a Parked Car?
As in any other accident, take care of your safety and the safety of those around you first. Pull out of traffic into a safe location and, if it is safe to do so, exit your vehicle and return to inspect the damage to the other vehicle. If the car is parked in front of a business or residence, contact them to attempt to find the owner. If you see anyone who may have witnessed the occurrence, talk to them and get their contact information. Take pictures of your vehicle and the other vehicle, getting closeups of any damage on either. Take pictures of the surrounding area, possibly including video if it would help capture any relevant circumstances like weather or heavy traffic.
Call your insurance company, and find out if they have any additional requirements before you leave the scene. Call the police to report the occurrence; nowadays, it is unlikely that they will want to send a unit to the scene unless there is significant damage. It may be necessary for you to go into the police department in person to report the accident. Finally, leave your name, contact information, and insurance information in a prominent location on the other vehicle (wrapped in a plastic bag or other waterproof cover to protect from any inclement weather).
What if Mine Is the Car that Was Hit?
If you find that your vehicle has been hit and damaged, much of the aforementioned advice remains the same. Inspect the vehicle and take pictures of the damage and the surrounding scene. If there is no contact information anywhere on or around your vehicle, approach businesses, houses, and bystanders in the area to determine whether anyone may have witnessed the occurrence. Especially if you are in a business parking lot, check with the business to see if the driver may have left his or her information with one of the staff. Call your insurance company and the police before leaving the scene.
What if I Didn't Hit a Car, but the Police Think I Did?
Sometimes, while investigating a hit-and-run occurrence (where a driver has hit another vehicle and left the scene), witnesses are confused and report inconsistent or inaccurate details. For instance, a business owner may report to a hit-and-run victim that he saw a white delivery van from Frank's Deli parked next to the car earlier in the day, which he saw leaving shortly before the car owner came in to inquire about a long white scrape on the side of his car. Even if Frank's denies that its van was involved, the police have a duty to investigate and can require that the deli allow an inspection of the delivery van by a body shop of their choosing to see if it shows evidence of being in the accident in question. Even if the police are satisfied that Frank's wasn't involved, the car owner's insurance company can require that the deli submit the van to a second inspection (pursuant to a subpoena or court order). It is your responsibility to comply with official law enforcement and judical requests in this capacity.
If you've been involved in a collision that involves an unattended vehicle, whether as the victim, the driver, or a wrongfully suspected party, talk to the experienced auto accident attorneys at the Mark Law firm. We have three convenient locations, in Basking Ridge, Oradell, and Newark, New Jersey, to help you get the representation you need, recover for your property damage or personal injury, and protect your rights.