If you are navigating the difficult waters of a New Jersey divorce and now have a court order for child support, you may be confused about how you will actually receive payments from your children's non-custodial parent.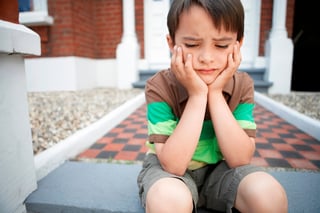 New Jersey uses a computerized system to record and monitor the amount of child support due and paid, and the New Jersey Child Support Agency (CSA) handles enforcement and issues. Many child support payment issues are now automated by the state to improve compliance and enforcement. For example, all payments of any kind are sent to one agency through the Electronic Funds Transfer (EFT) system and then disbursed. This prevents disagreements about whether and when payments are made or received. However, if you have a child support order and the non-custodial parent is not paying, or if the payments are incomplete or late, you have a variety of enforcement options.
Income Withholding
For child support orders established or changed after Nov. 1, 1990, child support is automatically taken out of the non-custodial parent's paycheck. This prevents many issues of non-payment and late payment from occurring. On orders established or last modified prior to Nov. 1, 1990, garnishment is not automatic; it may be initiated only if a payment is at least 14 days or two payments late. If the non-custodial parent has more than one child support order, the CSA allocates the total amount withheld among all the orders.
The CSA automatically identifies child support orders that are eligible for income withholding and sends a notice to the payee's employer indicating the amount, including any arrears if applicable, to deduct from the non-custodial parent's paycheck. The state also keeps a "New Hires Directory" of any person who works in New Jersey, requiring employers to report identifying information for new employees within 20 days of hire. If an employee is identified using the New Hires Directory who is subject to income withholding, the state will initiate the process immediately.
Family Court
In some cases, it becomes necessary to turn to the New Jersey state courts to enforce your child support order. Family court will hold a hearing on your request, notifying both parents to appear. At that hearing, the court will examine the facts and decide what action to take against a parent who owes child support or is otherwise non-compliant with the child support payment schedule.
Potential Consequences
Family court has the power to issue orders attempting to rectify the outstanding debt or ongoing non-payment or to punish the non-compliant parent. Consequences of non-payment include
Credit reporting: A non-custodial parent who owes $1,000 or more in past-due child support could have this fact reported to credit agencies, hurting their credit rating.
License suspension: If child support payments are six months or more overdue, a court may order the suspension, revocation, or denial of any New Jersey-issued licenses held or applied for by the non-custodial parent. This includes driving, professional, occupational, recreational, and sporting licenses.
Arrest: A court may issue an arrest warrant in connection with a child support case if the non-custodial parent doesn't appear for a court date or doesn't comply with the court's further order(s). (Also, a non-custodial parent's driver's license will be automatically revoked if he or she receives an arrest warrant.)
Incarceration: Arrest on a warrant for failure to appear or failure to comply with a court order (including failure to pay arrears or make ongoing payments) can result in imprisonment.
Passport denial: An application for a U.S. passport can be denied if the non-custodial parent currently owes, or had previously owed, past-due child support of $2,500 or more.
Potential Remedies
Family court can issue an order requiring immediate payment of past-due support in part or in full or an order requiring a specific amount of scheduled payment in addition to the current child support order. Other sources of income that can be used to satisfy arrears include
Unemployment/workers' compensation benefits: If the non-custodial parent is receiving benefits, they can be garnished like income for past-due or current obligations
Lottery winnings: If a non-custodial parent owes past due child support and wins $600 or more in New Jersey lottery games, the state will intercept the winnings, deducting the amount owed and applying it to the past due child support.
Tax refund offset: If the amount of unpaid child support meets or exceeds certain limits, the state may seize the non-custodial parent's federal or state tax refund or homestead rebate and apply it to paying the arrears.
Seizure of assets: If the non-custodial parent has money in a US-based bank or owns stocks and bonds, the CSA may be able to take those assets to pay the support.
Judgments and liens: An order of past-due support results in a judgment, which can be recorded with the NJ Clerk of the Superior Court to create a lien on property (such as a house). This means the amount due must be paid and satisfied before the debtor can sell or transfer the property.
Family court can also order a non-custodial parent to get into a job placement program or make other attempts at becoming financially able to satisfy his or her child support obligations.
If you need help enforcing or modifying child support payments or handling other child custody issues, call the experienced attorneys at the Mark Law Firm. We have three convenient locations, so whether you live in Summit or Warren, Berkeley Heights or Westfield, we're just around the corner! Contact us to make an appointment to talk with one of our family law attorneys in Newark, Oradell or Basking Ridge.
Click the link below to download our FREE eBook with more helpful information on child support, custody, and other family law issues!