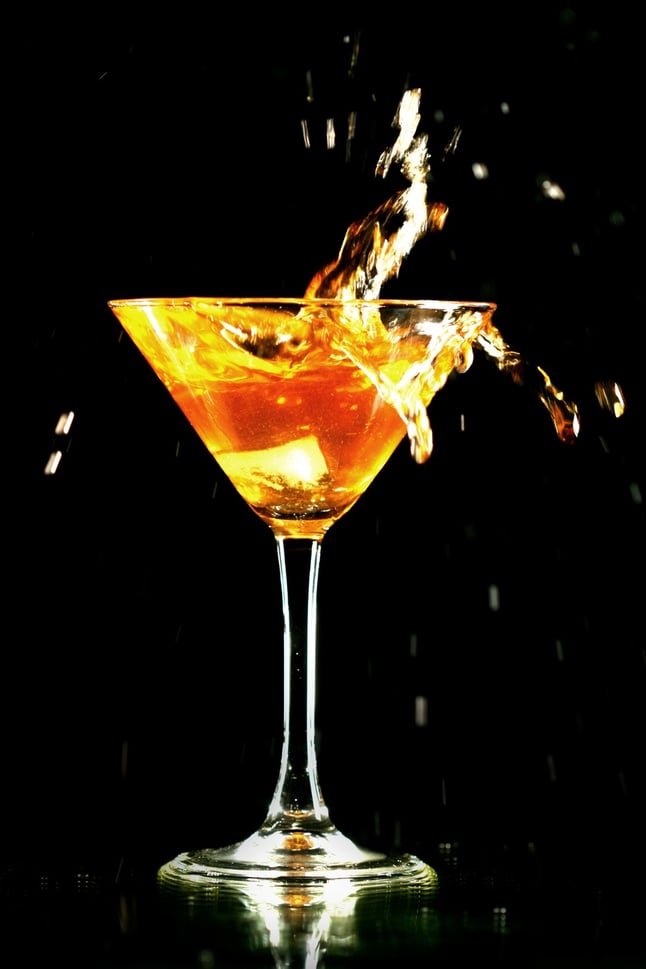 Sharing good cheer is part of the holiday season. If you're hosting a party where you'll be serving alcohol, however, you must also be aware of your responsibilities and potential liabilities. The New Jersey Licensed Alcoholic Beverage Server Fair Liability Act, a law known as "dram shop" statute, allows a person injured in an alcohol-related auto accident to file a lawsuit against someone who served or sold alcohol to an at-fault intoxicated driver.[1] Unlike many other states, New Jersey's dram shop laws allow injured parties to file claims against not only businesses (like bars or restaurants) but private social hosts as well.
Dram Shop Laws Make Social Hosts Liable
New Jersey allows a person who has suffered damages as a result of an alcohol-related accident to seek recovery from a social host who provided alcohol to the party who caused the accident. The law's definition of "provided" is much broader than you might expect. It includes allowing guests to serve themselves alcohol at a party where you are the host. It also considers a host to have "provided" alcohol that other guests bring to a party.
If an intoxicated person causes a motor vehicle accident that harms another person, the injured person may seek damages from a social host if:
the social host provided alcohol to the person who caused the accident (under the statute's definition of "provided"), AND

the person was visibly intoxicated in the presence of the host, or the beverages were provided "under circumstances manifesting reckless disregard of the consequences" to another, AND

the circumstances created an "unreasonable risk" of harm to life or property.
What Damages Can a Plaintiff Recover from Social Hosts?
A plaintiff can recover a variety of compensatory damages from a social host under New Jersey dram shop statutes. These are meant to "make a plaintiff whole," i.e., to compensate for the losses a plaintiff suffered as a result of an accident. Allowable compensatory damages include
medical and hospital bills
bills for rehabilitation or therapy
lost wages
the value of household services and childcare the injured person would otherwise have performed
property damage, and
pain and suffering.
New Jersey also allows those injured in dram shop and social host liability claims to seek punitive damages: extra amounts that are intended to punish someone who exhibits gross negligence, recklessness, or intentional bad behavior. A person has two years from the date of his or her injury to file a lawsuit against a social host.
What Can You Do To Reduce Your Risk?
If you or your business is hosting a social event this holiday season, you can take some steps to reduce your social host liability and help ensure your guests' safety.
Be aware of your guests. The simplest solution is really the most essential: pay attention to your guests and watch for signs of intoxication. If you notice someone at risk, intervene with food and non-alcoholic beverages, and ensure they don't get behind the wheel.
Get help. Hiring a professional team of bartenders can help you monitor your guests' alcohol consumption and inebriation levels. Professionals are experienced at spotting signs of inebriation and can also regulate the size and strength of the drinks being served.
Make sure there's food. If you're serving drinks, it's vital that you also have something for people to eat. Your snacks don't have to be fancy, but ensure that they are filling, plentiful, and easily accessible to your guests. Imbibers become intoxicated faster on an empty stomach.
Plan ahead. Include in the invitation alternative transportation choices, if available, such as public transit or ride-sharing services. Encourage (and even facilitate, if possible) ride sharing between guests.
Call a cab. Have the contact information for a taxi company, car service, or other transportation provider on hand. Offer to call and/or pay for transportation for an inebriated guest if necessary.
One way or another, helping to ensure that guests get home safely is a necessary part of being a responsible host, all year long.
Whether you've been injured in an alcohol-related automobile accident or are facing liability for an occurrence, the experienced attorneys at the Mark Law Firm can help you. Our experienced personal injury lawyers will evaluate your situation and be your advocates through the entire litigation process. Contact us today for a consultation with our Newark, Basking Ridge, or Oradell lawyers.
[1] N.J. Rev. Stat. §2A:22A-1 et seq.