If you have children with an ex-spouse or former partner, you know that the holidays can be an incredibly stressful time. Even if your court-ordered parenting time schedule provides detailed guidance for shared holiday time, conflict can still arise. Maybe your child becomes ill and isn't able to travel on the appointed dates; maybe weather prevents you from picking him up for your scheduled parenting time. Here are a few tips to help you deal with these issues.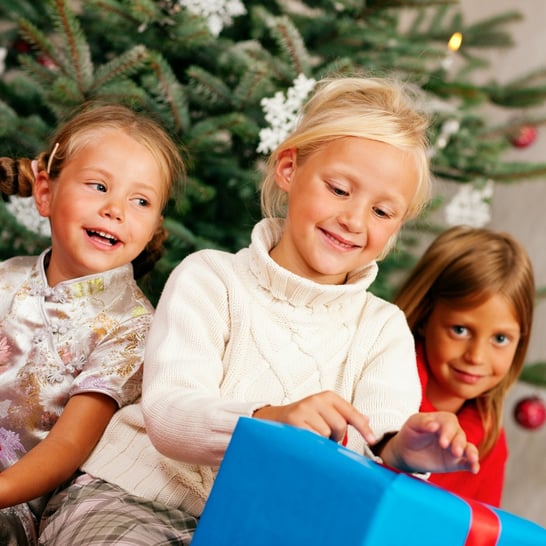 Set clear expectations.
Child custody orders in New Jersey deal with both "legal" custody (referring to each parent's degree of authority over major decisions about a child's health, education, and general welfare) and "physical" custody, which refers to how much time a child sees each parent. Often, one parent has more "physical" custody time than the other – this parent is legally known as the "primary parent of residence," while the other is the "parent of alternate residence." New Jersey custody orders are determined by a number of factors but center around what the court believes are the best interests of each child.
Frequently, the custody orders will allow parents some flexibility in the exact mechanics of holiday physical custody schedules. For example, your custody order may provide that one parent gets to see the children on Christmas Eve, while the other gets them on Christmas Day. It's clearly unreasonable to think that the Christmas Eve parent will be dropping off the kids at 12:01 a.m. on Christmas Day, but parents must communicate clearly and effectively about what is reasonable and expected. This could mean the Christmas parent picking the kids up at 8 a.m. for brunch with grandma, or it could mean the Christmas Eve parent dropping them off at noon. It's vital to discuss what your expectations are with your child's other parent before Christmas morning. Making sure you discuss the specifics of who will be taking your children where and when, in advance of the holiday crush, will make the busy season go more smoothly.
Put your kids first.
What if Christmas morning comes around and your child's other parent tells you he woke up with a slight fever and says he doesn't feel well? You're supposed to pick him up and fly across the country for a traditional Christmas celebration with your own family. The tickets were very expensive, and you'll incur heavy fees to change them. You think he probably just has a little cold and are angry with your partner for trying to prevent you from having your rightful time with your son.
Try to remain calm and remember that your kids come first. If your son feels too sick to travel, it may not be the best idea for anyone. Try to talk civilly to your child's other parent and discuss whether there's anything that can be done to salvage the situation: could you come get him in a few hours instead, and maybe delay your flight? Is there a creative alternate solution that could save the day? Getting emotional, territorial, and defensive is counterproductive to figuring out a solution. Plus, your children may feel guilty, sad, or unhappy if their parents are arguing and angry. Put your kids' needs and feelings first, and try to remain calm.
Reach out for help.
If you find yourself at a stalemate with your child's other parent, you might benefit from seeking outside help. Whether that's a mutual friend, family member everyone still likes and respects, or professional like a counselor, clergy member, or mediator, a neutral third party can help resolve conflicts. Friends or family may also help with practical issues, like helping to chaperone your kids if they have to travel alone to see their other parent. It may also be helpful for you to vent your frustration to a trusted friend or mental health professional rather than expressing this to your kids. Take care of your own needs, too, so you can best take care of your family.
Seek legal help if necessary.
Sometimes, whether due to emotions, irresponsibility, or deliberate unkindness, your child's other parent may inexcusably overstep the bounds of your custody arrangement or neglect his or her parenting duties. If the breach is serious enough that you are being denied your custody rights, in violation of your custody order, you should seek advice from a legal professional experienced in New Jersey child custody disputes. You may need to seek judicial intervention to enforce your rights.
If a parent deliberately violates a court order regarding custody or parenting time, it is a violation of New Jersey criminal law. This means a court can hold him or her in contempt (which may result in a fine, restitution like community service, or jail time). The court can also order various other remedies to try to make up for the violation. These could include
Ordering "make-up" custody time as deemed appropriate
Assessing costs to the interfering parent (e.g., repayment of the fees to change tickets or pay extra childcare expenses)
Changing the terms of the custody order itself
Any other remedy the court deems to be fair and in the best interests of the child(ren).
If you are having difficulty with child custody issues in Newark, Basking Ridge, or anywhere else in New Jersey, contact the experienced New Jersey child custody lawyers at the Mark Law Firm. Whether you need advice about New Jersey child support or assistance with your child custody issues, we can help. Contact our experienced family law attorneys today.
Download our free Family Law eBook for advice on child custody issues and other family law matters by clicking the link below.