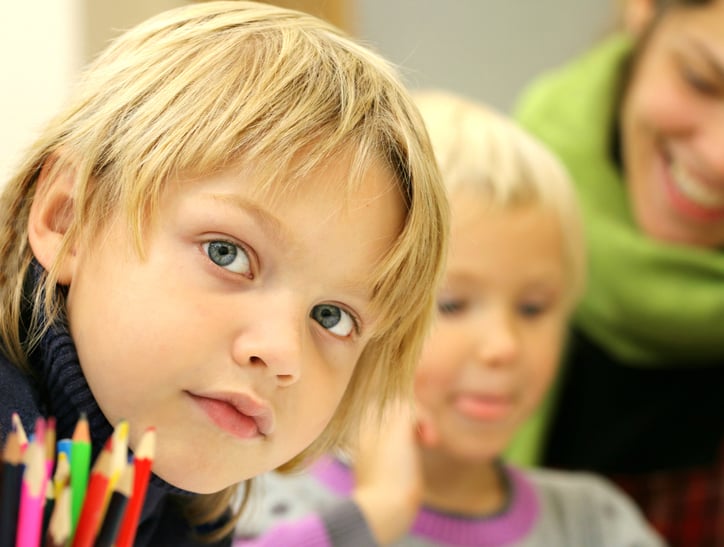 As you struggle to make the transition to co-parenting your children after a divorce, you may encounter numerous conflicts, both personal and financial. What happens when one parent wants to send the children to a private school and the other one disagrees?
Educational Costs Affect Many Aspects of a New Jersey Divorce
In New Jersey divorces involving one or more minor children, the family courts determine child support, custody, alimony, and equitable distribution of marital assets. A child's educational needs factor into each of these awards. Child support is calculated based on a set formula contained within the New Jersey Child Support Guidelines; according to these guidelines, courts will consider the "[n]eed and capacity of the child for education, including higher education."[1] Custody orders incorporate a determination of the "quality and continuity of the child's education," which can include details like where a child will attend school and who will be financially responsible.[2] In determining the appropriateness and amount of an alimony award, one of the factors the court considers is a spouse's contributions toward the "education of the children."[3] Finally, in determining an equitable distribution of marital assets, courts consider whether there is a "need for creation, now or in the future, of a trust fund to secure reasonably foreseeable medical or education costs for a spouse or children."[4]
Factors Affecting New Jersey Child Support Obligations for Educational Expenses
The overall mission of the New Jersey family courts is to "protect and promote 'the best interests' of the children within its jurisdiction. 'Best interests' means, among other things, the right of children to be supported, nurtured, [and] educated in accord with the collective available income of both parents, to require parents to keep their promises, [and] to keep their commitments consistent with their ability to do so."[5]
Within that broader goal, case law sets out some guidelines to help a judge evaluate, on a case-by-case basis, whether a non-custodial parent should be obligated to pay for a private primary or secondary education. Courts should consider
The ability of the non-custodial parent to pay,
Past attendance of one or both parents at that or similar private school,
Whether the children were attending private school before or after the divorce,
Any prior agreement of a non-custodial parent to pay to send children to private school,
The religious background of the parties and their children,
Whether the special educational, psychological, and/or special needs of child are being met and/or advanced by private schooling,
Whether it is in the child's best academic interests to attend, or continue to attend, private school,
Whether a court order or the agreement of parties prefers specific right of school choice on residential custodial parent,
Whether the actions of the residential custodial parent to enroll the children are reasonable under the circumstances,
Whether such private school tuition is permitted or authorized as part of a state's child support guidelines, or by other law(s),
The ability of the child to respond to and prosper from the educational experience, including whether such schooling will be of particular benefit to him or her,
Lack of present or past non-custodial parent involvement in children's education,
Degree of involvement of the custodial parent in children's education, and
Whether the custodial parent's views and desires are consistent with past practices regarding private school education.
Recent changes to the New Jersey laws may also allow the courts to order a non-custodial parent contribute to the cost of a child's post-secondary education tuition (college, trade, or vocational school).
Options for Resolution
During the divorce process, issues pertaining to a child's education are negotiated and incorporated into a settlement agreement or determined by the court. If your situation has changed, however, or if your ex-spouse is failing to comply with his or her obligations under the agreement, you may file an application with the court to change the arrangement or compel performance. The court may review such a post-judgment pleading and issue a decision based on the motion, or it may require a limited trial (known as a plenary hearing) to allow the judge to hear testimony and weigh evidence offered by both parents. An experienced New Jersey child support and custody attorney can help you file the appropriate paperwork and navigate the family court system to make sure your child's education is paid for fairly.
Experienced New Jersey Child Support Attorneys
The experienced divorce attorneys at the Mark Law firm can help you through all kinds of New Jersey divorce proceedings, whether you need advice on a simple uncontested divorce, representation through the collaborative divorce process, or counsel through a complex or contested divorce proceeding. If you need help enforcing or modifying child support payments, see our FAQ About New Jersey Child Support for answers to many common child support questions, or call one of our experienced family law attorneys for help. To schedule an appointment at the Basking Ridge, Newark, Oradell, Jersey City, or Union, NJ, law offices of the Mark Law Firm, contact us online or call 973-440-2311, 908-626-1001, or 201-787-9406 today.
Click the link below to download our FREE eBook with more helpful information on child support, custody, and other family law issues!
[1] N.J.S.A. 2A:34-23(a)(5)
[2] N.J.S.A. 9:2-4
[3] N.J.S.A. 2A:34-23(b)(9)
[4] N.J.S.A. 2A:34-23.1(n)
[5] Hoefers v. Jones, 288 N.J. Super. 590, 604, 672 A.2d 1299 (Ch. Div. 1994); aff'd, 288 N.J. Super. 478, 672 A.2d 1177 (App. Div. 1996).at 288 N.J. Super. 604.