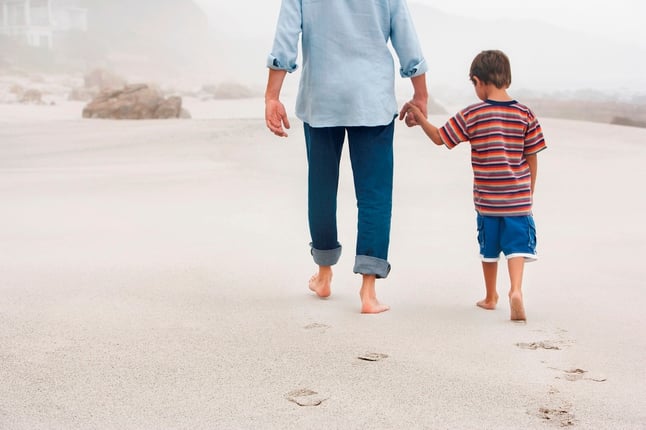 If you're a custodial parent in New Jersey who is entitled to child support, you may have questions about how you collect payments for your minor children. These are some of the most common questions about the child support system.
How does the child support system in New Jersey work?
A division of the state government called the Child Support Agency (CSA) handles enforcement and issues. It uses a computerized system to track and record the amount of child support received from payers and disbursed on behalf of children. Rather than payments being exchanged between parents, many child support collection and payment issues are now automated. All payments of any kind are sent to one agency through the Electronic Funds Transfer (EFT) system and then disbursed. This helps improve compliance and enforcement and cuts down on conflict between parents. It also allows non-custodial parents to pay support online via electronic transfer or credit card as well as via check or money order.
How do I apply for child support for the first time?
The CSA automatically identifies child support orders that are eligible for income withholding as they are entered in the court system. Then, it sends a notice to the payee's employer indicating the amount, including any arrears if applicable, that the employer should deduct from the non-custodial parent's paycheck and pay to CSA. If your ex is not employed by a New Jersey employer, he or she should receive information about how to make payments to the CSA which will be automatically disbursed to you on behalf of your child. You shouldn't have to do anything additional to begin the process if your order was entered by a New Jersey court; if you do not begin receiving payments, contact the CSA for assistance.
How do I actually collect child support?
The state automatically deducts child support payments from the non-custodial parent's paycheck. This helps prevent many issues of non-payment and late payment. If the non-custodial parent has more than one child support order, the CSA allocates the total amount withheld among all the orders. The CSA will then disburse payment to you on behalf of your child via check or direct deposit into an eligible bank account.
I just moved with my child to New Jersey. What does that mean for my child support?
If you have a valid child support order that was entered by the courts of another U.S. state, New Jersey will honor its terms under the doctrine of "full faith and credit." This means that agreements like prenuptial agreements, marriages, divorces, and child support orders have the same legal effect in other states as they do in their state of origin. However, in order for the CSA to enforce your order, you must register it with the state. It can be helpful to consult with a family law attorney to assist you with this process and make sure everything is filed correctly.
My ex just got a job in New Jersey. How do I collect support?
The state requires all New Jersey employers to report identifying information for new employees within 20 days of hire to a "New Hires Directory." If the state identifies a "new hire" employee who is subject to income withholding pursuant to a child support order, the state will initiate the process immediately. So if you have a valid child support order in New Jersey, you should receive payments as soon as your ex begins receiving a paycheck. If you don't receive them, contact the CSA to make sure your information is up to date.
My ex doesn't work for a New Jersey employer and isn't paying child support. What do I do?
If you have a New Jersey child support order and the non-custodial parent is not paying, or the payments are incomplete or late, you have a variety of enforcement options. In some cases, it may be necessary to turn to the New Jersey courts to enforce your child support order. Family court will hold a hearing, notifying your co-parent to appear, and will examine the facts. The court will then decide what action to take against a parent who owes child support or is not complying with the child support payment schedule and enter a court order. Consequences can include license suspension, credit penalties, arrest, and incarceration.
Family court can order seizure of assets from a non-paying parent to satisfy child support obligations, including unemployment or workers' compensation benefits, lottery winnings, tax refunds, bank accounts, stocks and bonds, or real property (i.e., creation of a judgment lien against a home or land). The court can also order a non-custodial parent to enter a job placement program or make other attempts to become financially able to satisfy his or her child support obligations.
Do I need a lawyer to help me get child support?
If you need help enforcing or modifying child support payments, a family lawyer can help you navigate the administrative systems, get the right paperwork filed, and utilize the family court system if necessary. A lawyer will advocate for you and your child and help you get the support your child deserves.
Call the experienced family law attorneys at the Mark Law Firm today for help with any part of the child support process. We have three convenient locations, so whether you live in Summit or Warren, Westfield or Berkeley Heights, we are close by! Contact us to make an appointment to talk with one of our Newark, Oradell, or Basking Ridge lawyers today.
Click the link below to download our FREE eBook with more helpful information on child support, custody, and other family law issues!