If you are seeking child support through the New Jersey court system, the first step is to "establish paternity." This is a determination that a man is legally responsible for the support of your child.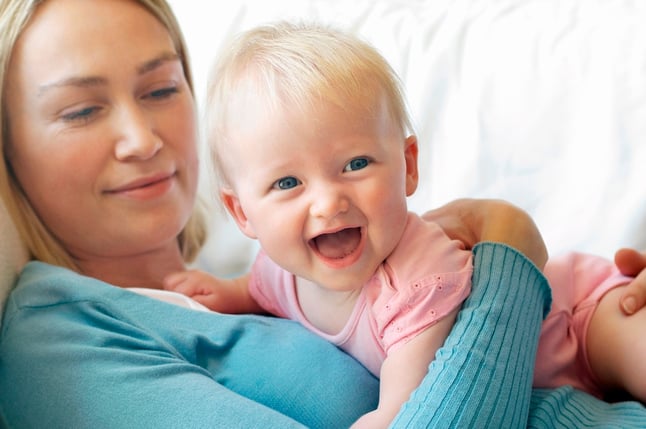 Is It Always Necessary to Establish Paternity?
If you are married at the time of your child's birth, by default (unless you indicate otherwise) your husband is the father of record and is noted on your child's birth certificate. This creates a legal obligation for your husband related to the child, regardless of whether he is biologically the father. For unmarried parents, you must establish paternity through a legal process.
If a child is born to married parents, and the mother alleges that someone other than her husband is the child's father, it may be necessary to establish the paternity of an alleged biological father. If the husband signs an affidavit denying paternity and the mother, and biological father sign a Certificate of Parentage or establish paternity through the method described below, the biological father will obtain legal rights and obligations to the child. If the husband does not sign an affidavit denying paternity, the mother or alleged biological father would have to file a complaint to establish his paternity rights.
Why Is It Important to Establish Paternity?
It's necessary to legally determine paternity with the State of New Jersey in order to enter an order for child support if appropriate, enable your child to obtain coverage through a father's health insurance, ensure that your child is eligible for benefits like veteran's benefits or Social Security through his or her father, and protect your child's right to inherit property from his or her father. Establishing paternity can also be psychologically beneficial for a child.
How Do I Begin the Process of Establishing Paternity?
First, an "allegation of paternity" must be made. This allegation can come from the child's mother, the custodial parent if that isn't the mother (e.g., a state-appointed guardian), a man claiming he is biologically a child's father, or the child himself. Once an allegation is made, Office of Child Support and Paternity Programs (OCSPP) will begin the investigative process. The next steps will depend on whether the alleged father voluntarily acknowledges paternity.
How Does a Man Voluntarily Acknowledge Paternity?
OCSPP can initiate proceedings against just one or more than one potential father of a child. If a potential father agrees to be legally responsible for the child, he signs a document for voluntary acknowledgement through the Paternity Opportunity Program (POP) called a Certificate of Parentage (COP). It is not necessary for him to be biologically a child's parent if he voluntarily signs a COP, but either the mother or the potential father may request genetic testing be performed before he signs. Either the mother or the potential father may change their mind about signing the COP within 60 days of its signing.
By signing a COP, the alleged father becomes legally responsible for child support and health care coverage for the child, and the OCSPP may seek, modify, and enforce orders regarding support issues. This document has the same force and effect as a court order (a "judgment of paternity"). When a COP is entered, the parents may (but do not have to) take steps to have the father's name placed on the birth certificate.
What if the Alleged Father Doesn't Agree to Acknowledge Paternity?
If an alleged father doesn't agree to be legally responsible for the child, the mother, guardian, or child must file a complaint to establish paternity in New Jersey Family Court. The parties will be required to undergo genetic testing at a state-approved facility. If the test results show a 95 percent or higher probability, the man is presumed to be the father. The court will then enter a judgment of paternity order in accordance with the test results unless the alleged father appeals and undergoes additional testing.
An experienced family law attorney can help you through the process of filing a complaint for paternity and obtaining a New Jersey child support order. The attorneys at the Mark Law Firm can help you with your New Jersey paternity, child support, child custody, and other family law issues. With offices in Basking Ridge, Newark, and Oradell, making an appointment to consult with one of our lawyers is easy and convenient. Contact us today!
Download our FREE eBook to learn more about family law issues like prenuptial agreements, adoption issues, and divorce.