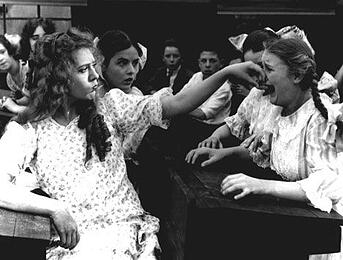 By now parents of school-aged children in New Jersey are aware of the New Jersey Anti-Bullying Bill of Rights Act. It is a law that seeks to protect students from the effects of harassment, intimidation and bullying ("HIB") in the school environment. The Anti-Bullying Bill of Rights was enacted in 2011 and is an extension of New Jersey's original anti-bullying law, N.J.S.A. 18A:37-13. Recently, a new wrinkle has been added to legal ramifications of HIB litigation that may have widespread effect not only in New Jersey, but across the country.
In March 2014, a ruling by Superior Court Judge Yolanda Ciccone (Somerset, Hunterdon/Warren Vicinage) permitted a school district to join bullies and the bullies' parents in a lawsuit for liability purposes. Undoubtedly, the potential exposure to liability for the parents of children found to have bullied represents a major extension of the law and how school-aged bullying will be confronted in New Jersey. An increase in parental oversight of a child's behavior during the school day is an obvious positive result, lest parents be found financially liable for their child's bullying behavior.
While the filing of a lawsuit against a school district for damages is usually the last resort for parents of a child who is being bullied, this new development in the law should make school administrators and parents alike pay more attention to the seriousness of bullying in schools.
In bullying cases, school districts must follow a standard procedure. Once an allegation of bullying has been made (or a school employee observes such an incident) a verbal report to the principal is required that same school day, and the principal must inform the parents or guardians of all students involved. Next, the principal must initiate an HIB investigation by the school's anti-bullying specialists within one school day of the verbal report. On day 3, a written report of incident must be submitted to the principal. Following the written report, the school has 10 school days to complete an HIB investigation. Once completed, the results of the investigation must be submitted to the school district's superintendent within 2 school days, at which time the superintendent may decide to take action.
In cases where bullying has occurred, parents need to be proactive and not complacent with the school district's response. No child deserves to be bullied, and it is incumbent upon a school district to devise a responsible and effective plan to stop the bullying behavior. Parents should know their child's rights, and consulting with an education attorney to determine whether the district is responding appropriately can make all the difference for all parties involved.
A victim of bullying deserves a safe school environment in which to learn and grow. At the same time, a child who is found to be bullying another needs to understand that his or her actions are unacceptable and why. In both cases, the measures taken must be age-appropriate and implemented in a constructive manner by the school so that the bullying behavior ends and both students are improved as a result of the event.
Photo: "Rebecca1917version". Licensed under Public domain via Wikimedia Commons - http://commons.wikimedia.org/wiki/File:Rebecca1917version.jpg#mediaviewer/File:Rebecca1917version.jpg