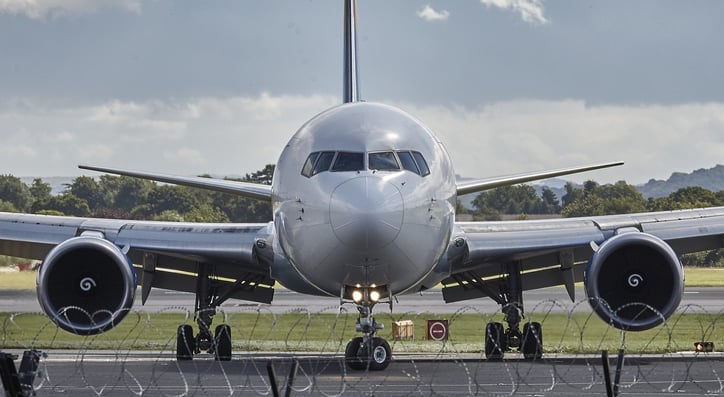 Airlines can bump you from a flight in some cases, but they have to follow rules set by the Department of Transportation (DOT) and the Federal Aviation Administration (FAA). When United Airlines recently bumped a man off his flight from Chicago to St. Louis, the airline was following the rules—to a point. One of the main reasons the man will likely sue the airline is that he will allege he was not treated in a "reasonable" manner, as it appears he was dragged forcefully and harmed as he was removed from the plane. Most people don't know all the DOT and FAA rules, but you should know your basic rights.
Voluntary vs. Involuntary
If you volunteer to give up your seat and are compensated, you're pretty much done. Federal rules do not apply unless you are bumped off involuntarily. Even then, airlines are allowed to bump passengers if they must delay or cancel the flight, they switch to a smaller aircraft, or the rescheduled flight reaches its destination within an hour of the originally scheduled flight. If you are bumped from your flight involuntarily you have the right to compensation or recourse.
Airline Responsibilities
If an airline overbooks a flight and has to bump a passenger, the first thing they have to do is ask for volunteers. Airlines typically offer flight vouchers, a check, or cash to someone who is willing to give up their seat. If there are no volunteers, the airline must take certain steps when they bump you off the flight and they must act reasonably. The airline has to give you a written statement citing the reasons for bumping you that explains your rights to compensation. They also have to book you on another flight. If the rebooked flight delays you by more than one hour, the airline has to compensate you.
Passenger Rights and Responsibilities
You have the right to know why you are being bumped. You also have the right to get paid for your trouble. You can insist on a check instead of a voucher, and you have the right to receive cash, a check, or a voucher before you leave the airport. Beware that if you use a voucher or cash a check from the airline, you probably won't be able to recover for more money later in the event you believe the compensation is too low.
You can refuse the airline's offer of compensation for getting bumped and take them to court. However, you must be prepared to prove that being bumped cost you more than what the airline was willing to give you and/or that you were hurt in some other way.
The main thing to remember if you get bumped from your flight is that both you and the airline must act reasonably. Passengers who act in an "unruly" manner may not have quite the same protections as one who acts calmly. You can not intimidate, threaten, or assault airline crew or interfere with their ability to do their job.
Airlines have to follow FAA and DOT rules. Each airline sets its own policies regarding passenger compensation that must fall within those guidelines. They should be listed on the airline's website or with your ticket when you print it out. Know your rights, follow the rules, and if you get bumped off a flight you should be treated fairly—by a court if necessary.
If you think your rights have been violated or if you've suffered personal injuries as a result of an airline's conduct, consider hiring a personal injury lawyer. Contact the New Jersey attorneys at the Mark Law Firm for a compassionate, no-obligation consultation. We have experienced attorneys in six convenient locations around the state: Basking Ridge, Newark, Oradell, Jersey City, Paterson, and Union, and we are proud to represent the values and people of our community.
Contact us today to make an appointment to talk to an attorney about your New Jersey personal injury case, workers' compensation claim, employment law matter, family law issues, or other civil litigation matters.
Sources
Horowitz. "Know your rights: What to do if your flight is overbooked." CNNMoney.com. Cable News Network, 11 Apr 2017. Web. 4 May 2017.