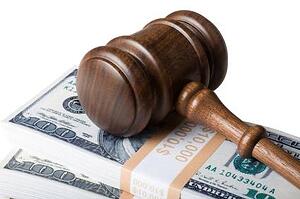 The estate of a man who was killed in a 2011 car accident has recently reached a settlement agreement with the driver and owner of the car he was riding in at the time. Agim Cira was a passenger in an Infiiniti G37 driven by Besim Begaj on Route 206 in Southampton, New Jersey. The car, which was a loaner, was not owned by Begaj, but actually owned by local car dealership.
While driving along Route 206, Begaj lost control of the vehicle and swerved into an oncoming tractor-trailer. Both Begaj and Cira required emergency medical treatment and were airlifted to a nearby hospital. Upon arrival, doctors noted that Cira suffered critical injuries, including broken bones and lacerations to his spleen and pancreas. Although medical personnel attempted to revive him, Cira passed away shortly after arriving at the hospital.
Following Cira's death, his wife and two young daughters filed a wrongful death lawsuit. In their suit, they named Begaj and the Ramsey Auto Group as defendants, claiming that both parties were in some way responsible for the accident. The defendants were not forced to handle the case alone, however, and their insurance companies provided them with legal representation and also took the lead in negotiating an agreement with the Cira family. The insurance companies ultimately decided to settle the claim. As a result, Cira's estate will receive $2.5 million from Ramsey's insurance provider. Additionally, Begaj's own insurance provider will supply an additional $50,000.
In this case, there were two parties that could both be held liable for Cira's death. Identifying all of the parties in a personal injury or wrongful death case may not always be easy, however. For instance, if another driver had been injured in the accident, and that driver may not have known that Begaj was driving a rental vehicle. Without this knowledge, this driver would not be able to bring a lawsuit against the owner of the vehicle, which in this case, provided the largest part of Cira's estate's recovery. These complications and problems can be avoided, however, by seeking the help of an experienced personal injury attorney who knows the law and knows the right questions to ask in order to properly identify all of the possible defendants.
Source: http://www.silive.com/news/index.ssf/2014/02/255_million_settlement_for_fam.html